#EndorseThis: Sacha Baron Cohen Exposes Georgia GOP…Pun Intended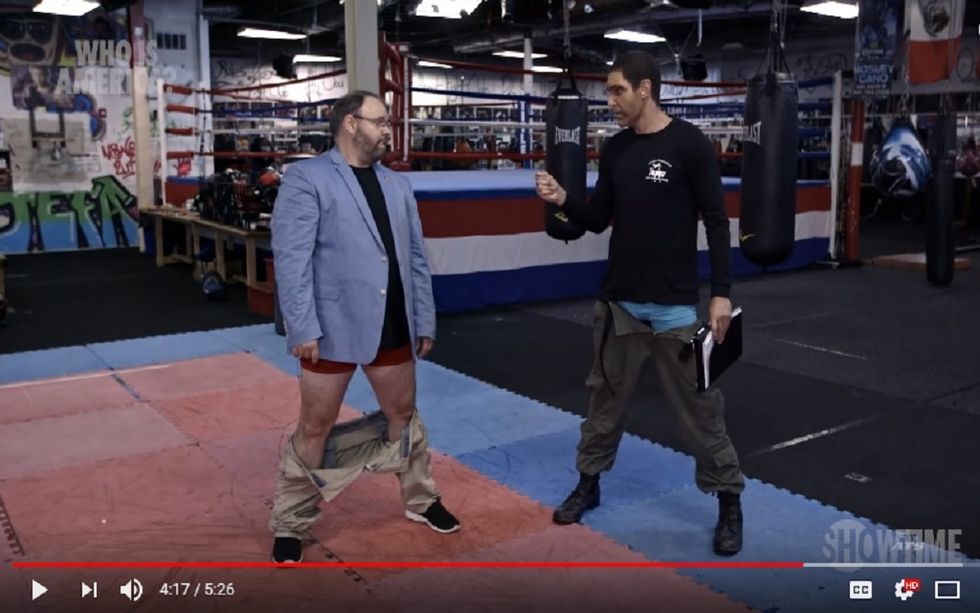 Sacha Baron Cohen's brave satirical comedy is doing more than just opening doors. It's dropping drawers.
The star of Borat has released a hilarious new segment from his Showtime series Who is America in which Georgia Republican lawmaker Jason Spencer is driven into a naked Islamophobic fury during a crash-course on terrorist attacks.
And we mean literally naked fury…in addition to some NSFW epithet screaming at 3:00.
Spencer is already a controversial figure in southern politics, a man who attempted to ban Muslim head garments in 2016. The radical rep appears to be keeping his job (for now) despite Gov. Nathan Deal calling his behavior "sad and disgraceful."
For liberals already desensitized to far-right race rhetoric, however, the clip is more likely to inspire tears of laughter than anger.
Catch the GOP with its pants down.