#EndorseThis: Samantha Bee Exposes Pompeo As A Loony Homophobe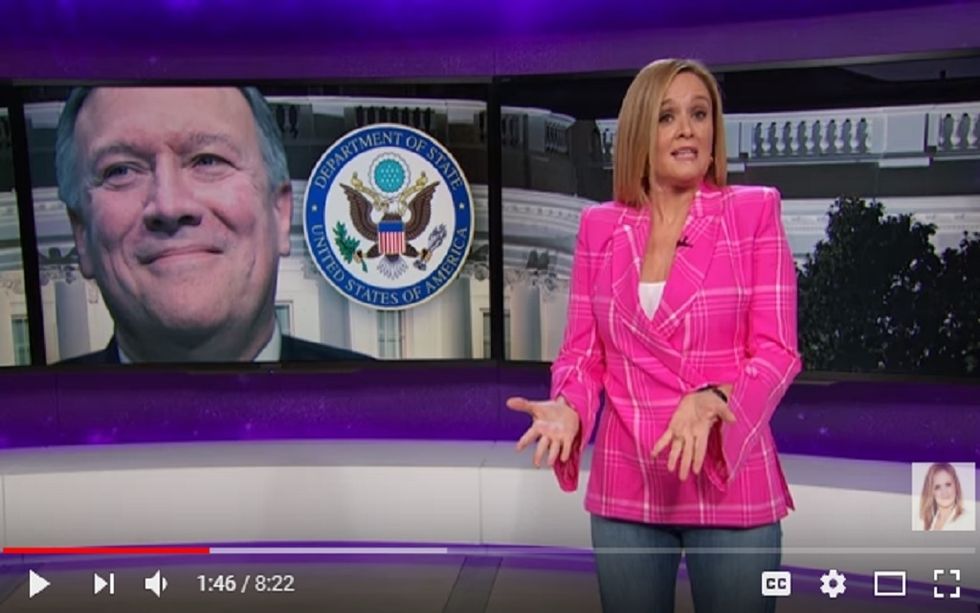 A good storyteller never begins at the beginning. Likewise, a good satirist will always open with a few laughs. Comedy is about defying the audience's expectations. Besides, in the era of Trump, it's healthy to cut-up. Otherwise, we might go crazy.
Samantha Bee knows that. She also knows when a subject is serious enough to warrant getting right down to the bone. Oh, sure, there are a few jokes in her latest YouTube monologue. Bee joins the cavalcade of comedians making fun of the Trump-Macron bromance ("power flirting") and the strange relationship between France and America. But the Canadian comic soon turns to Mike Pompeo, 45's dangerous pick for Secretary of State.
Bee reminds her audience of what the media seems to have forgotten. Pompeo is a far-right cuckoo. Not only is he fond of saying "Obama," "Muslim," and "evil" in the same breath, the CIA director is a long-time opponent of gay rights. Watch to the 6:00 mark for Democratic senator Cory Booker's questioning of Pompeo's Stone Age LGBTQ stance.
Click play to see Sam stop playing around.