#EndorseThis: Samantha Bee Has A New Job Offer For Trump's ICE Henchmen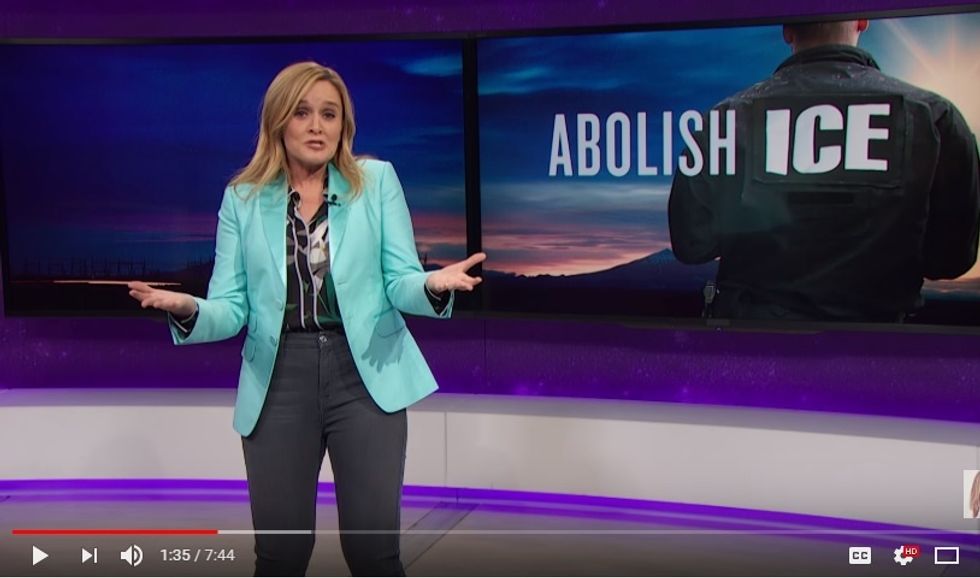 Bill Clinton was a proponent of border security. But the Comeback Kid could never have imagined the brutal way a future GOP commander-in-chief would direct the effort. Under President Trump, ICE has been responsible for separating parents and children at the border, brutalizing suspects, and deporting Americans whether they are guilty of crimes or not.
Samantha Bee has an idea. Instead of working for Trump, why don't the members of ICE go to work for scummy New York lawyer Aaron Schlossberg, recently caught on camera denigrating Spanish speakers in the Big Apple?
Bee plays a clip of Ronald Reagan stating his support for amnesty, and laughs that even "big government" liberals like herself could get on board with cutting the members of ICE off the federal payroll. Abolishing an unconstitutional and unjust division of law enforcement would be a huge step toward minority justice and civil rights.
But hey, the ICE agents will need somewhere to work, right? There's a law office in NYC where bigotry is welcome. Maybe a real estate office, too…depending on who you talk to.
Click for a hot take. No ICE.