#EndorseThis: Samantha Bee Shoots Down NRA With Vicious Mock Ad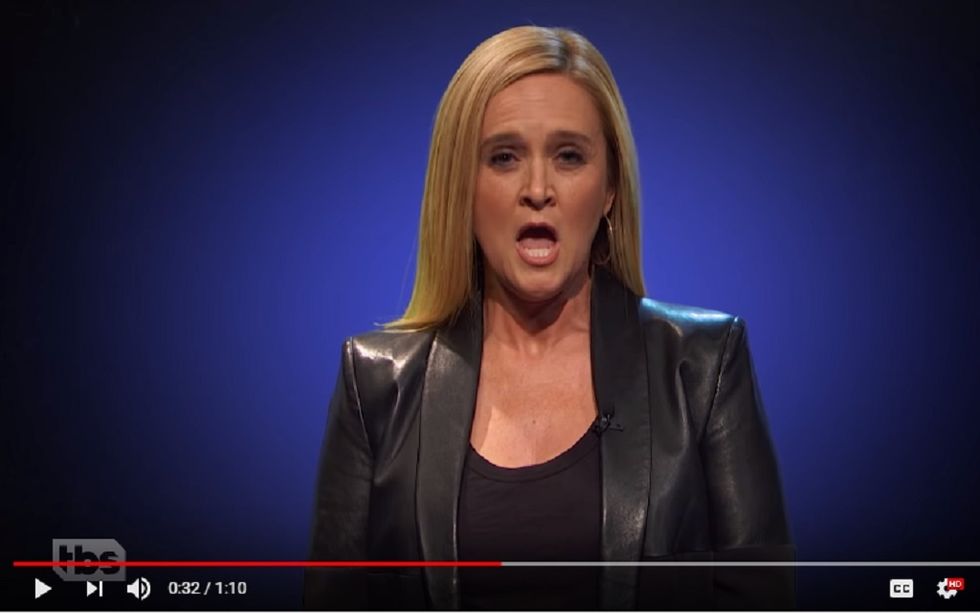 The saying, "the pen is mightier than the sword" is as moth-eaten as an old wardrobe in a haunted house. So TBS talk-show host Samantha Bee has updated it for the 21st century.
As of July 2018, the glare is mightier than the gun.
Bee stares down National Rifle Association henchwoman Dana Loesch in a 70-second ad spoofing the NRA's outdated "hard talk" commentary. Though the comic hits the pro-gun organization with an ice-cold warning – along with a reprimand for its association with promiscuous Russian agent Maria Butina – she also artfully injects the satirical script with punch lines.
Wait for the 33-second mark for an unexpected twist, as Samantha straightens Loesch out in more ways than one.
Bang bang, Bee!