#EndorseThis: Seth Meyers Awards The Nobel Peace Prize To President Trump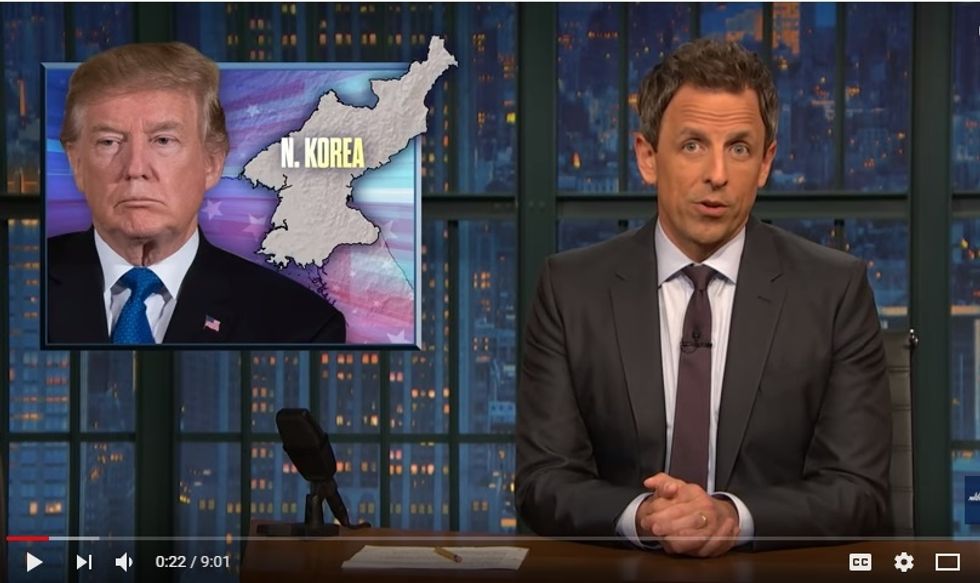 Seth Meyers is nothing if not a fair man.
To begin his Wednesday monologue, Meyers offers rare praise to President Trump for attempting to broker peace on the Korean Peninsula. Things have been going pretty well, well enough that the North and South Koreans scheduled another round of diplomatic talks in May. The comic surprises his audience by pulling out a "million dollar" Nobel Peace Prize to give to Trump.
But wait. The American and South Korean armed forces have foolishly engaged in war exercises, subtly titled "Max Thunder." DPRK leader Kim Jong-un is frustrated to the max, and brings thunder by cancelling the talks and threatening to pull out of a planned June summit with the POTUS. Whoops – that Nobel Prize may turn out to be a little flimsy indeed.
Click to see the Nobel on a bender.