#EndorseThis: Seth Meyers Has A Plan To Prevent President Trump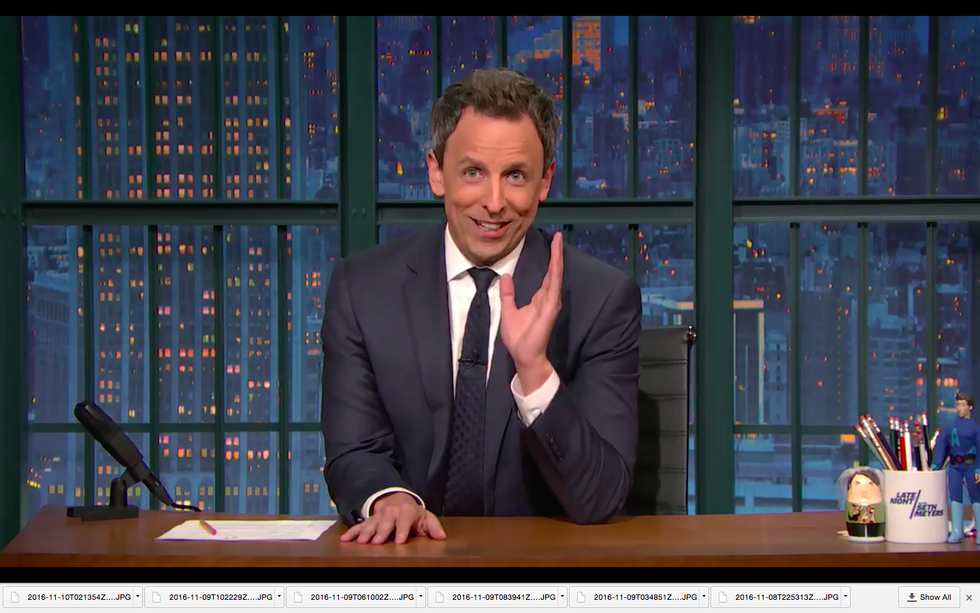 On the first night of the Trump era, Seth Meyers opened with a painful reference to where America felt grabbed on Election Night. Skillfully wringing humor as well as pathos from the dire situation of the nation, the Late Night host revealed the mood in his own household, gripped by anxiety like so many millions of families. But he offered grounds for hope, simply because Trump has "held every position on every issue," from reproductive choice to health care to the Iraq war — with the exception of his single consistent position:  "anti-Rosie O'Donnell." And he even has a last-ditch plan for Trump to avert a disastrous presidency.
It's about as funny as this situation gets right now.