#EndorseThis: Stephen Colbert Goes Heisenberg On President Trump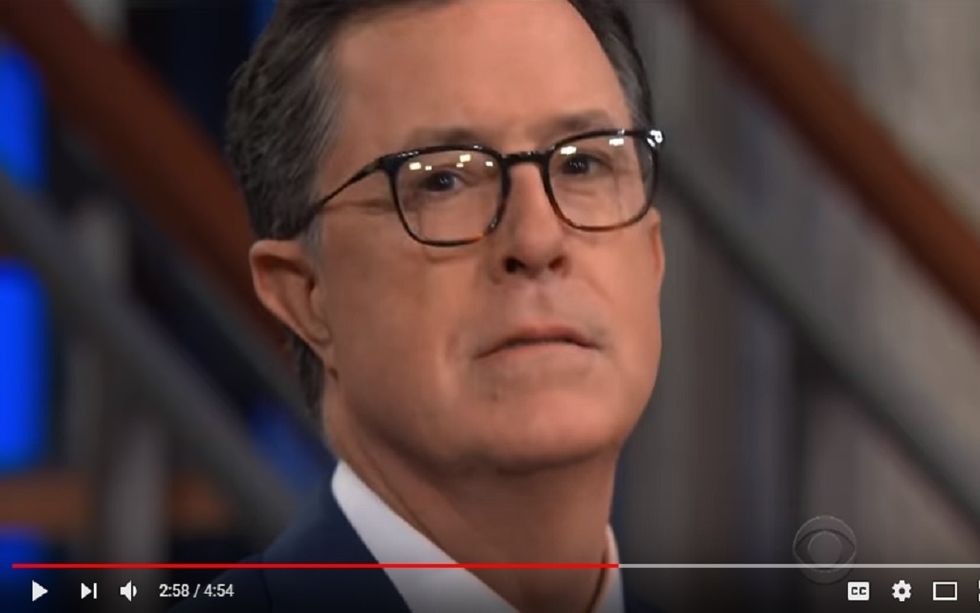 Backbone might be breaking bad.
In response to footage from a Trump rally in which the POTUS refused to mention Stephen Colbert's name while calling him "no talent," the CBS comic stops just short giving 45 the full Heisenberg treatment. Colbert cleverly dances around the "say my name" trope while keeping the audience in suspense and the President under duress. Walter White would be proud.
As for Trump calling the venerable host talentless? Colbert's silent retort at 2:55 is something you have to see to understand.
Lend an ear.