#EndorseThis: Stephen Colbert Says Buh-Bye To Kirstjen Nielsen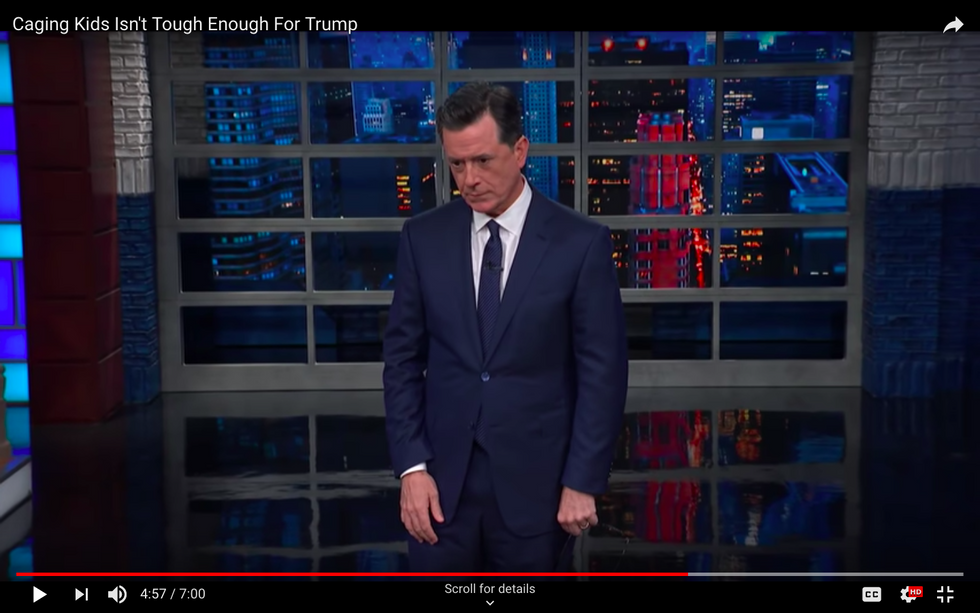 Kirstjen Nielsen is out as Secretary of Homeland Security — although she didn't leave, as Stephen Colbert snarks, to "spend more time separating her family." But she's been in trouble with Trump for months, evidently because the president and his gargoyle Stephen Miller didn't think she was sufficiently cruel to migrant children.
They want someone even more extreme. Perhaps that evil clown, Pennywise.
The word is that Nielsen didn't quit sooner because she worried that her post-Trump life would become a pageant of disgrace and misery. And Stephen already has a scary clip that shows her fears coming true.
Click and chuckle.