#EndorseThis: The Tremendousness of Michael Flynn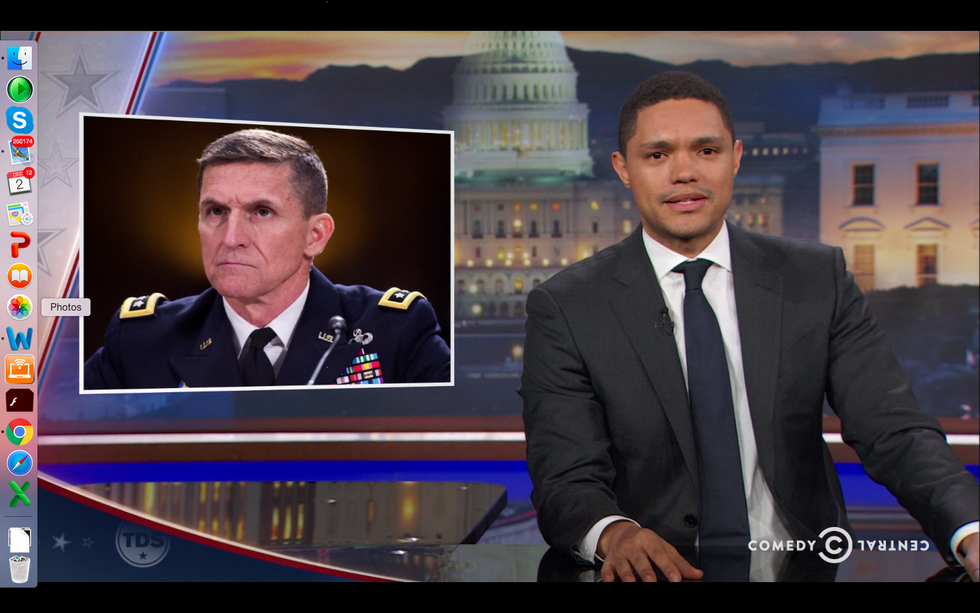 However reassuring the announced nomination of James Mattis for Secretary of Defense may be, the country still faces the prospect of Michael Flynn serving in the closest proximity to President Trump (ugh) as National Security Adviser.
Last night Trevor Noah and Daily Show correspondent Hasan Minhaj explored just how awesomely bad a choice Flynn is. You may have forgotten why President Obama fired him as director of the Defense Intelligence Agency. You may not recall the hate messages on his Twitter feed. You may not even know about his promotion of Islamophobic extremism  — while his consulting firm took money from a Muslim businessman closely connected to the Islamic government of Turkey.
This clip delves into all those troubling facts — and if you haven't followed Flynn, you may be astonished that this person ever had important government responsibilities, and is about to assume them again.
But it's better to be prepared. Just click.