#EndorseThis: Trevor Anoints Hannity High Priest Of Pro-Trump Bulls***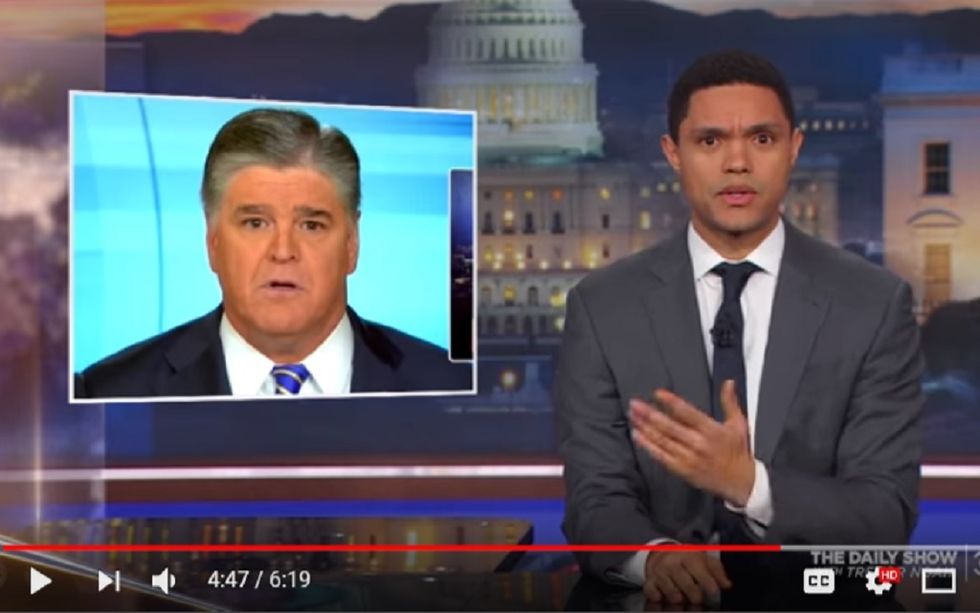 There's a lot to like about this epic Trevor Noah news rant on Monday's episode of The Daily Show.
It begins with President Trump flinging wild accusations — and it can't end without a good ol' Mortal Kombat reference, as Trevor details the GOP's futile efforts to shut down the investigation into Russian election interference.
But perhaps its high point is the Sean Hannity segment, which features the Fox News king wing-nut hyping the Devin Nunes memo — largely a dud document with extremely narrow implications —  as "Watergate times a thousand."
So fascinated is Noah with the Fox Host's mental illness and blind loyalty to Trump,  that he gives Hannity a new forever-nickname. Click to find out exactly where Sean stands in the holy cathedral of bullshit.