#EndorseThis: Trevor Noah Calls Michael Cohen A Human Scam Email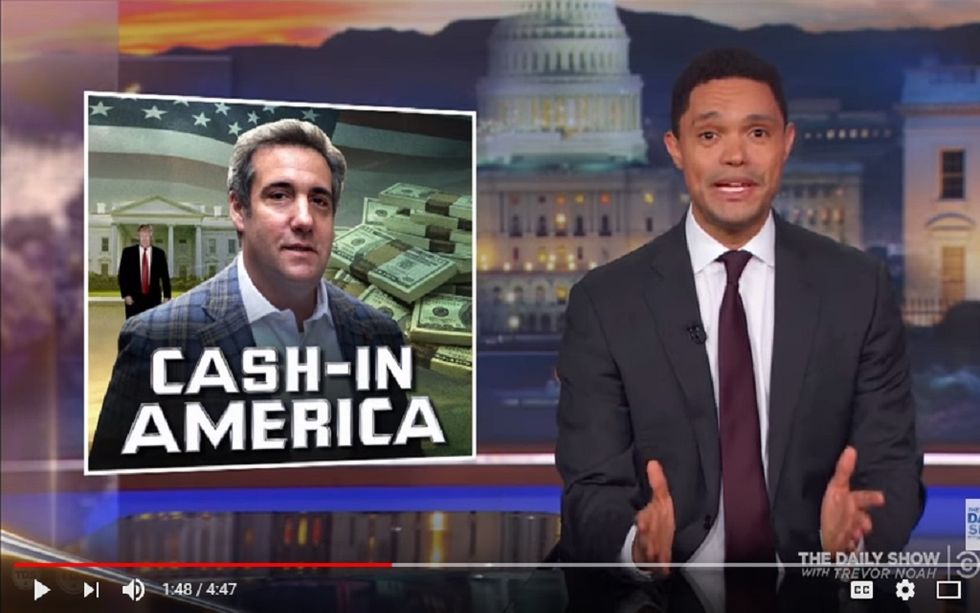 Internet scamming is different than it used to be. Users must now be wary of social media companions who seem too good to be true, fake profiles and schemes aimed at stealing information.
Trevor Noah thinks President Trump's lawyer Michael Cohen's corruption and self-serving tactics are hearkening back to a simpler time, when a laptop wasn't required gear in school, CDs were still the best way to enjoy new music, and Blockbuster Video hadn't gone the way of the dodo.
Cohen has been outed for peddling fake access to Trump, fibbing to several corporations including AT&T. In this clip, Noah riffs on the irony of a supposedly "drain the swamp" White House that actually takes corporate lobbying schemes to a whole new level. Ironic that the GOP has spent years accusing Bill and Hillary Clinton of "pay to play."
After a Better Call Saul reference that leaves the audience howling, Trevor compares Cohen to a relic from the Clinton era…something anyone over 35 will remember from their Hotmail inbox as a teen.
Press play for a blessed opportunity, ah?