#EndorseThis: Trevor Noah Hits Second Home Run In Three Days, Crushes Embezzler Ben Carson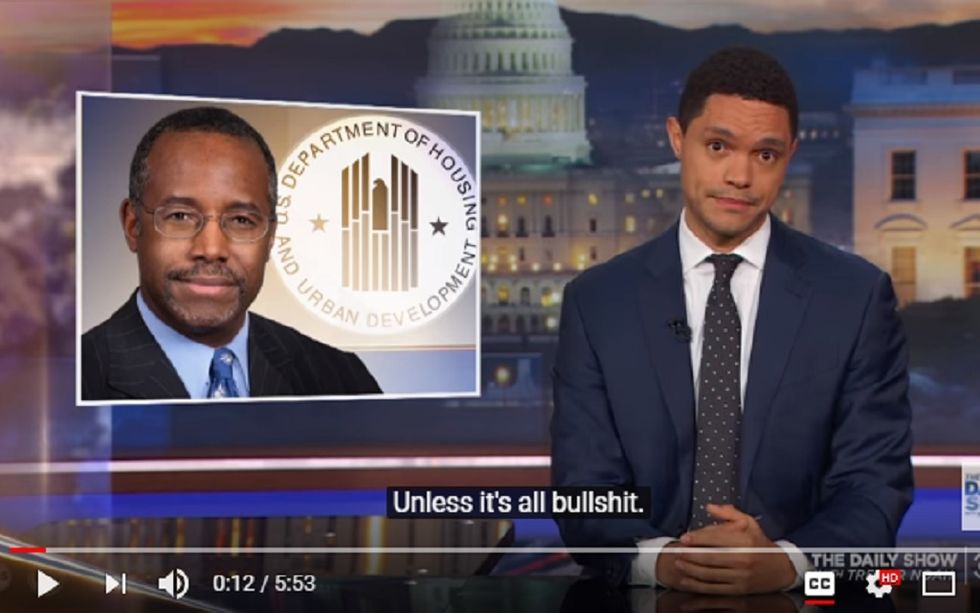 We try to keep it pretty fair at #EndorseThis. Each comedian, philosopher, blogger and citizen gets an equal voice in the round. If a comic has been featured in a given week already, she isn't likely to have the talking stick.
That said, wowzer, what a talent is Trevor Noah. Fairness dictates giving Trevor his second ET of the week and the first cannon-blast of March. This clip is that good.
The Daily Show's maestro obliterates the moral character of Dr. Ben Carson, Trump HUD secretary who sits in disgrace after he and his wife Cindy Carson successfully pressured officials to break regulations and buy Dr. Ben a $31,000 dining set at taxpayer expense.
Everything Noah says is a laugh. Everything. But don't miss Carson himself, caught ducking, weaving and burping non-sequiturs in footage from a Capitol Hill hearing on "budget cuts." Try embezzlement? Click to hear greedy Ben go down in flames.