#EndorseThis: Trevor Noah On How Trump Could Flunk The Easiest Test Ever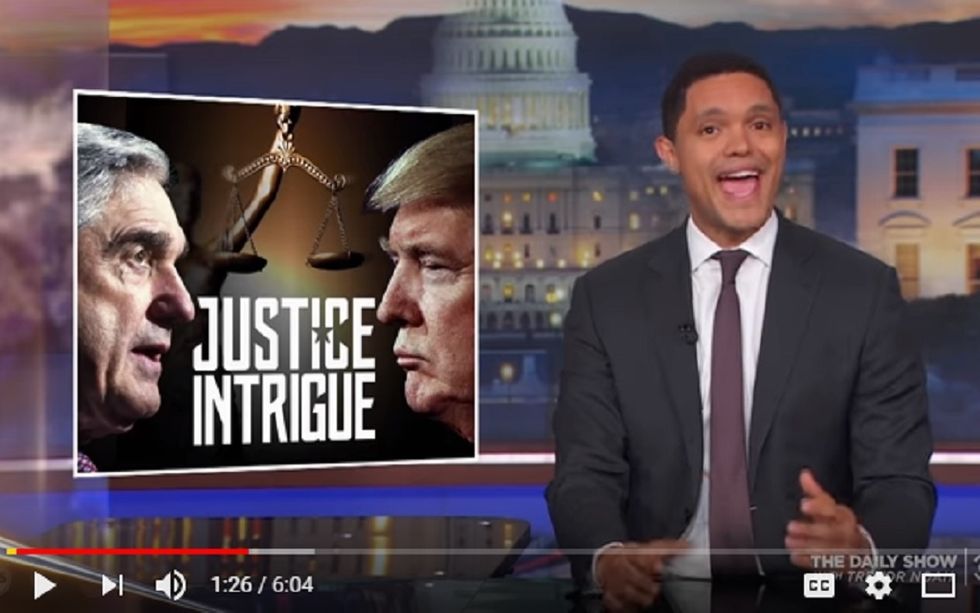 In 2016, CNN was blasted for allowing Hillary Clinton a peek at one question in advance of a debate with Bernie Sanders. President Trump just got a peek at almost 50 questions he'll be asked in an even more serious setting, and all anyone can talk about is who may have leaked them.
Trevor Noah has a different question. Why would Mueller allow documentation of the 49 Russia-collusion questions to surface at all? The old law enforcement pro has been stonewalling leaks throughout the investigation. Not this time.
Trump is no lock to ace the exam, however, even though it's a take-home test. In this brilliant clip focusing on the Mueller leak, Noah excoriates the POTUS for his illiteracy, compares Trump's lawyers to parents tricking their toddlers, and pauses to nail Sean Hannity for a rather elementary mistake at the 4:00 mark.
Click to see the GOP's children get a spanking.