#EndorseThis: Trevor Noah Says Trump Has Taken Our Midterms Away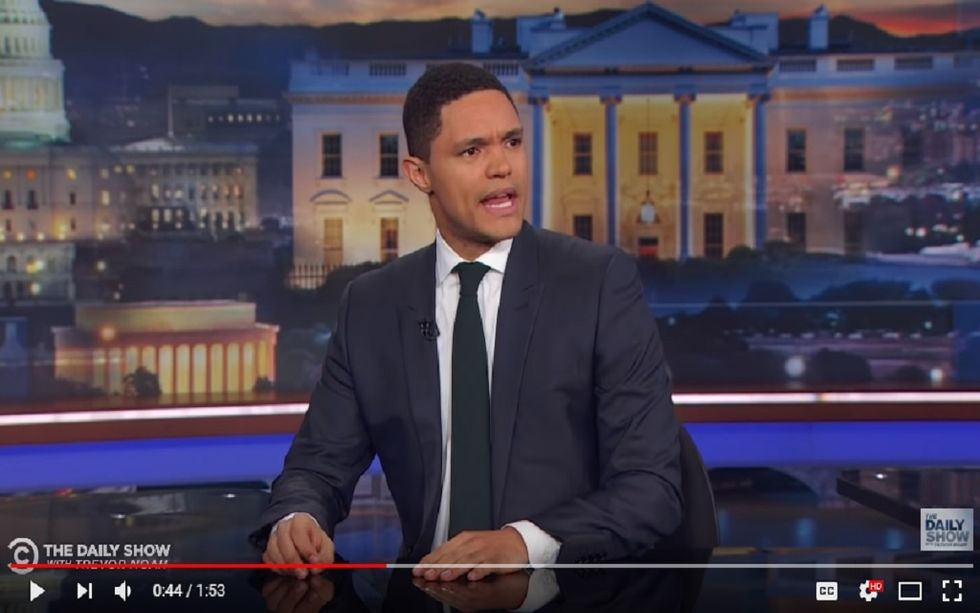 Trevor Noah has pointed out that President Donald Trump – or more-precisely the political figure that is Donald J. Trump – is not a political buzz-saw as much as a bus. A gigantic, fat, wobbling bus, going down the road at tremendous speed. Anyone who dares to cross it gets rolled right over.
Regretfully, that applies to House and Senate candidates too. Trump has come to dominate all news cycles and all mainstream political debate to the point where all other voices are choked out. In today's clip, the Daily Show comic points out (in a candid aside to his audience) that the 2018 midterm elections are not going to be like those of the past.
Thanks to Trump, of course. Trevor's brief bit about the meek politician trying to offer his "platform" to a crazed crowd that simply wants to beat itself up and argue about Trump is as poignant as it is giggle-worthy. Also, stay tuned for Not Mark. (You'll know when you get there.)
I just wanted to…Shut Up. Press Play.