#EndorseThis: Trevor Noah's Wrathful New Trump Impression Is An American Classic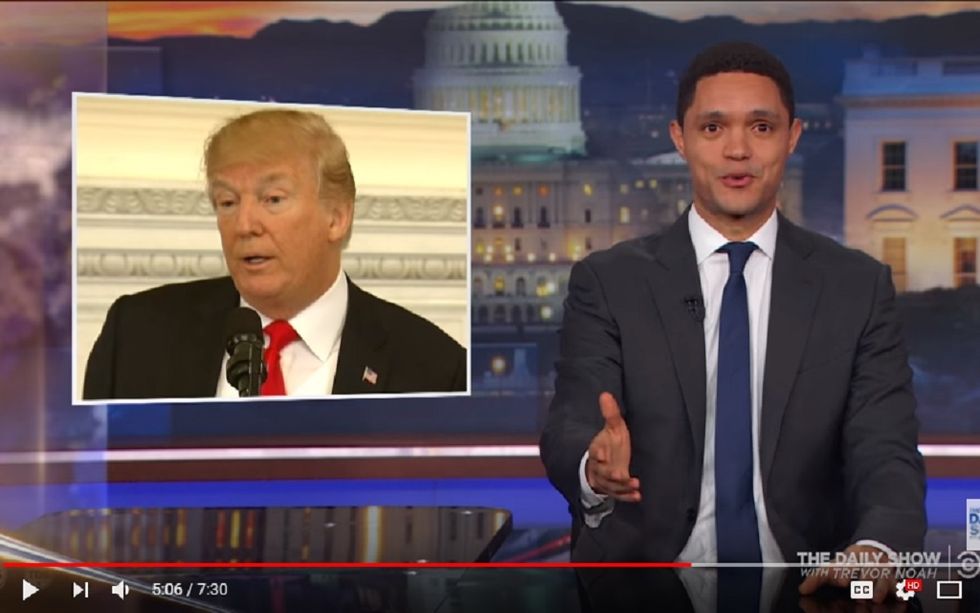 The great artists make their audiences wait. Muhammad Ali toyed with his lesser opponents, making sure ticket-buyers didn't get a two-minute fight. Fans of Paul Thomas Anderson had to wait almost two hours for the "Jesse's Girl" scene in Boogie Nights.
In this mesmerizing new rant from Trevor Noah, the comic deliberately warms up with a careful critique of conservatives' simple-minded "solutions" to gun violence. Republicans tend to blame everything except guns, Noah points out…while talking about everything except Trump.
At the 4:27 mark the Daily Show host unloads an Uzi of vicious satire at the President, gasping in disbelief at Trump's offensive remark about stopping the Parkland school shooter with bare hands. Starting with 45's own words, Noah launches into an impression of Orange One that is so hilarious, yet so oddly moving, it may go down as the best of its era.
Click to witness Trevor knock out Trump like Clay knocking out Liston.