#EndorseThis: Trevor Thinks WH Staff Lying About Their Sex Appeal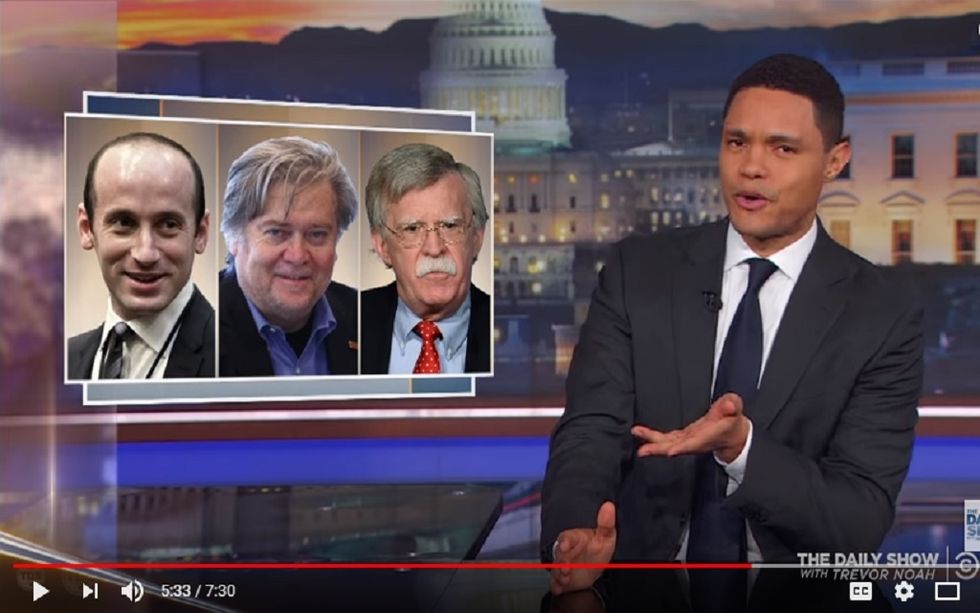 Trevor Noah is admittedly making ET a lot these days. It's not as if he's the only TV talk show host who's been stellar over the past few weeks, John Oliver is killing it (in case there's a living soul out there who hasn't seen "Chlamydia in Norway," here's your chance)  and we're looking forward to featuring Samantha Bee again soon.
But Trevor's week-opening monologue is simply too good pass over. The Daily Show comic begins with the Red Hen incident, expressing mixed feelings while wiping the floor with anyone who feels sorry for Sarah Huckabee-Sanders. Soon, however, the topic turns to a story about White House staff complaining that they can't find a date in Washington D.C. due to their politics.
The host's "far-right" line is too good to spoil. But a swipe at Stephen Miller and some other, ahem, fine-looking hunks in the Trump administration is soon to follow. Trevor thinks something else is holding back that elusive dating-app success.
Play for free matches!