#EndorseThis: Trump Admits To Using Fake Names, Including 'John Barron'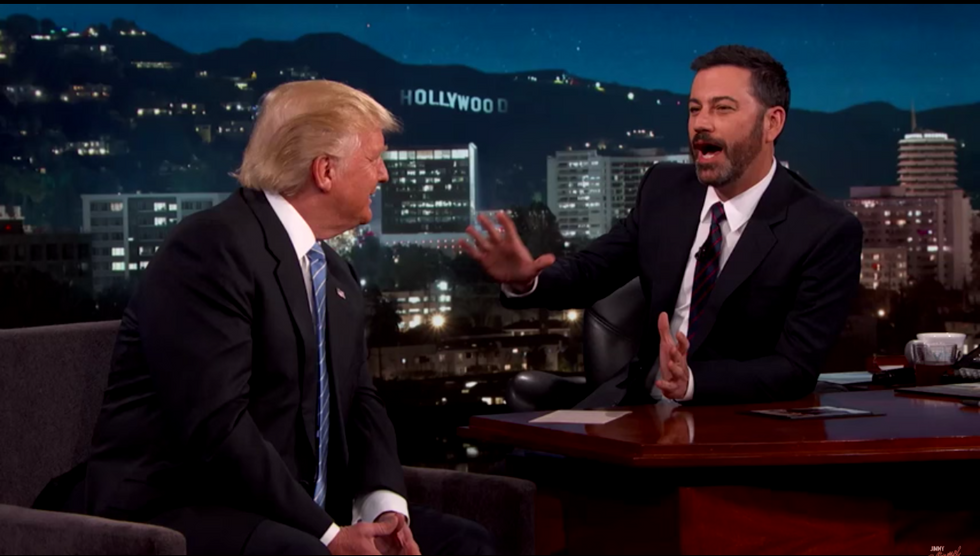 A few weeks ago, The Washington Postpublished a history of Donald Trump's use of fake names to plant stories about himself in the pages of tabloid magazines across the country.
The article highlighted one such call between Trump — going by the name "John Miller," who said he was a representative of Trump's — and Sue Carswell, a reporter at People magazine, in 1991. In it, Miller, who is obviously Trump, spends the call bragging about the number of celebrities who call wanting to date Trump, including Madonna, who "wanted to go out with him."
The discovery of Trump's fake names was good for a laugh in the newsroom: It wasn't necessarily surprising that the tabloid star used to plant stories about himself, and common sense dictated that Trump would own up to the sophomoric PR strategy and move on.
But, of course, he didn't. Trump maintained that he wasn't the man behind John Miller — or John Barron, a name he used to intimidate a lawyer representing a group of unpaid, undocumented Polish workers Trump employed to build Trump Tower. For weeks, everyone affiliated with the Trump campaign had to lamely claim that they couldn't quite tell whose voice that was in the recorded phone call. But certainly, they said, if Trump says it's not him, then it's not him.
Yesterday on Jimmy Kimmel Live, Trump did away with all the lies.