#EndorseThis: 'Trump' Destroys White House, Pushes The Button In Super Bowl Ad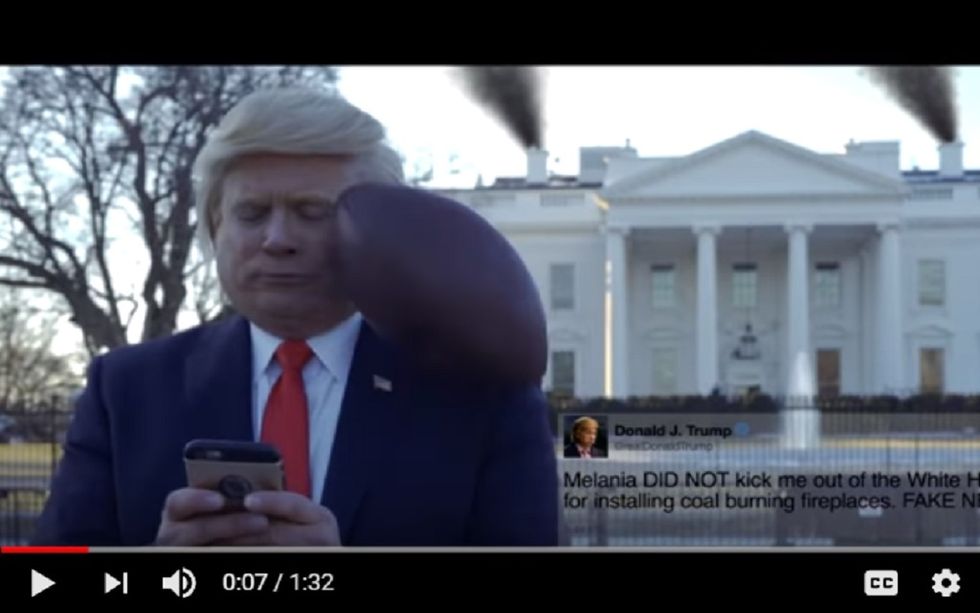 Suppose a copy writer is tasked with scripting a warm, G-rated commercial with a President Trump impersonator in it. How to proceed? Find a celebrity NFL quarterback (like Kirk Cousins) and let him joke around on camera. But between the lines, kick the real-life POTUS everywhere it hurts.
This D.C. area Super Bowl ad for gas-burning fireplaces looks warm-if-banal on the surface. But listen closely, and a slew of Trump's blunders and missteps (and boorish personality traits) are referenced in the 90-second clip. His stubborn, irrational, dangerous love of coal. The ever-creepy "high approval ratings" delusion. "S***hole" remarks on immigration.
And yes, you called it…the "big, bigger" nuclear button on his desk. But the only actual WMD in this locally-broadcast ad is "President Trump" in all of his myopic arrogance and bluster.
Click to see the "button" get pushed.