#EndorseThis: Trump And Putin Celebrate Their 'Friendversary'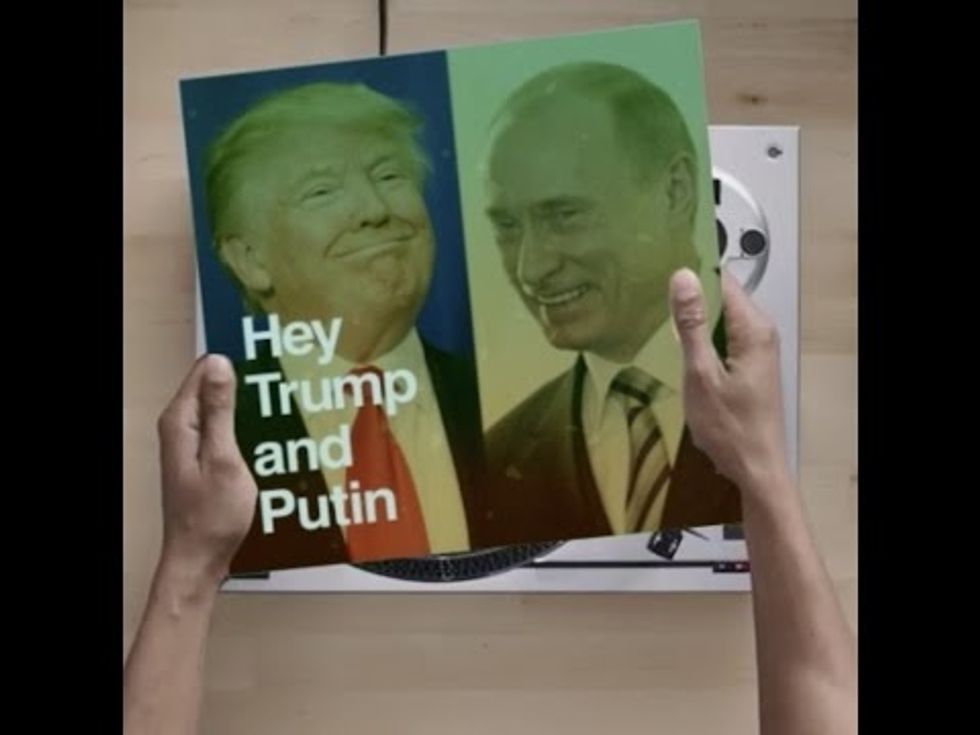 Imagine if Donald Trump and Vladimir Putin were Facebook friends. What would their "friendversary" video look like? The Nix Bros, who are known for their political comedy videos, take this very question and turn it into reality with a downright hilarious, yet utterly terrifying, viral video.
Spoofing both the ridiculous concept of "friendversary" videos and the obvious connections between the Trump team and the Kremlin, the satirical video highlights many memorable moments, including that time they rigged an election together and their continued efforts to undermine democracy around the world.
With Russia on the brain as the Trump administration faces scandal after scandal, this video is sure to make you laugh — and probably cringe.
IMAGE: Screenshot / Facebook