#EndorseThis: Why Tucker Carlson Is Suddenly 'On Vacation"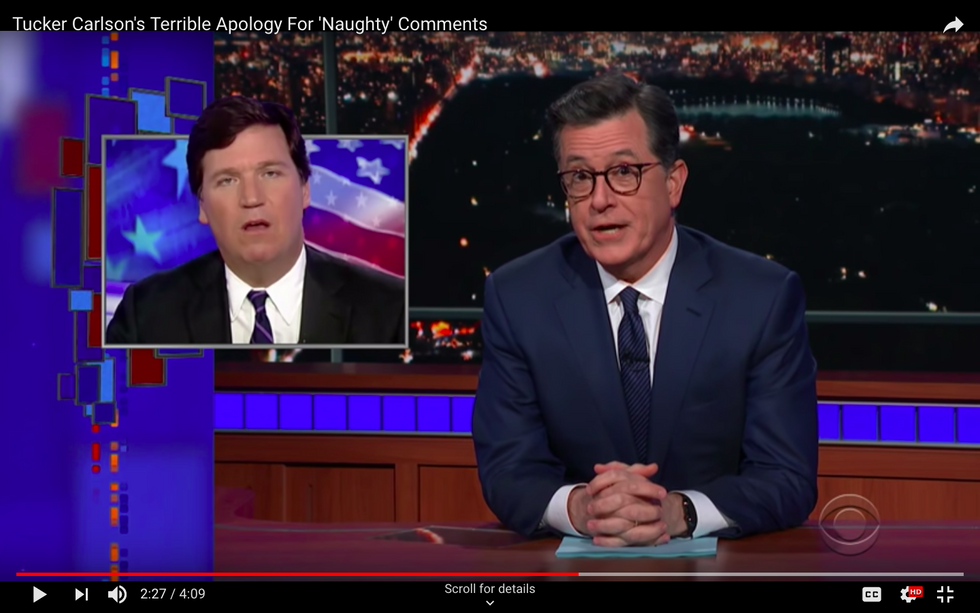 For anyone who actually knows him, Tucker Carlson was always hard to like: an arrogant and entitled bully who fit in all too easily at the Fox News frat house. But listening to old audiotapes of Carlson's guest spots with shock jock "Bubba the Love Sponge," America is suddenly learning just how vile he is.
As Fox News sends Tucker "on vacation," Stephen Colbert is enjoying the Carlson moment. Let's just say that the loud-mouthed frat boy does not emerge unscathed from Stephen's forensic analysis of those tapes.
Listen and laugh.