Energy Department Approves Natural Gas Export Site On Oregon Coast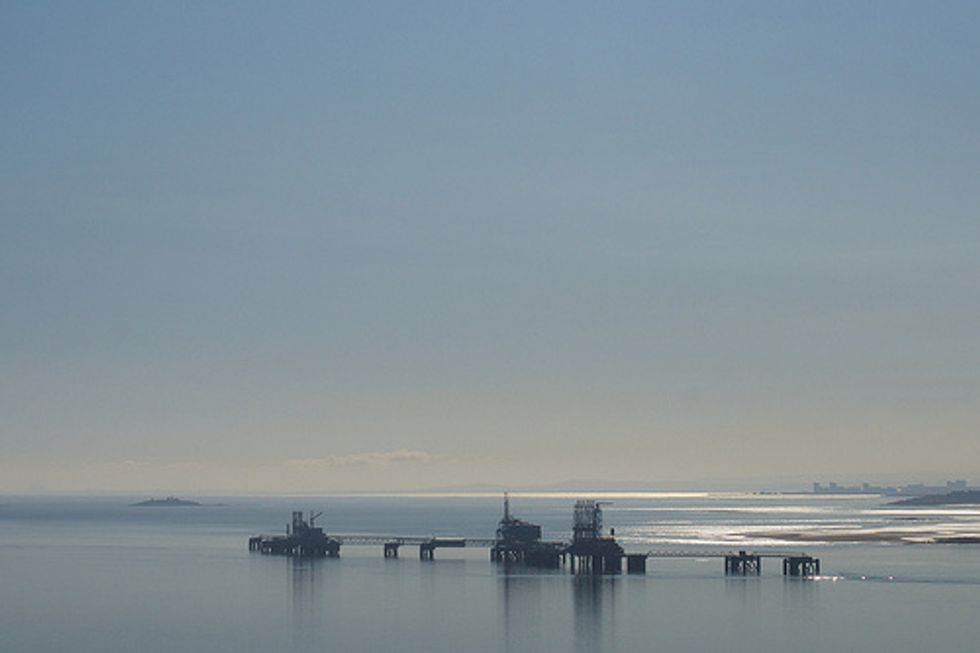 By Sean Cockerham, McClatchy Washington Bureau
WASHINGTON — The Obama administration on Monday approved a terminal on the Oregon coast to export U.S. natural gas abroad, as pressure mounts on the president to use the nation's energy bounty as a foreign policy weapon.
Some members of Congress claim natural gas exports would weaken Russia. The argument has holes, but the Ukrainian crisis is nevertheless increasing the political momentum for exports.
The Jordan Cove facility in Coos Bay, Ore., is the seventh terminal so far to receive conditional approval from the Department of Energy to export liquefied natural gas. Sen. Mary Landrieu, D-La., said Monday that approval of the Oregon project helps "solidify the U.S. as an energy superpower."
"A quick and efficient approval process to responsibly export natural gas from our shores will also reduce the stronghold that countries, like Russia, currently exercise over their neighbors," said Landrieu, the new chairwoman of the Senate Energy and Natural Resources Committee.
Europe relies on Russia for nearly a third of its natural gas, a fact that Russian President Vladimir Putin uses to his political advantage. But it is questionable how much increased American exports could hurt Putin, since most are destined for Asia, not Europe, and are years from reality.
The global consulting firm IHS Energy said in a new report that U.S. exports of liquefied natural gas, known as LNG, "can have no real" impact on the Ukrainian crisis, a conclusion that echoes other analysts.
"Much attention has been focused in recent weeks on the potential for U.S. exports of LNG to help Europe offset its dependence on Russian gas," the report said. "Although the United States is currently on track to become one of the world's three major LNG exporters by 2020-22, IHS Energy expects the ultimate impact on European gas supply to be limited."
Natural gas prices are far higher in Asia than Europe, so companies are more interested in exporting to the hungry Asian market. The European countries most dependent on Russian energy don't even have terminals for receiving U.S. liquefied natural gas and receive their energy by pipeline.
Oregon's Jordan Cove facility is geared toward the Asian market. Politicians nevertheless characterized Monday's conditional approval of the facility as a boost to European security. The Department of Energy announced the move as Obama visits Europe to urge stronger economic sanctions against Russia for its military intervention in Ukraine.
The Obama administration, in discussing the announcement, said, "We take the energy security of our friends in Europe very seriously."
Alaska Sen. Lisa Murkowski, the top Republican on the Senate energy committee, had praise for the facility's approval.
"Given the situation in Ukraine, this license sends a positive signal to our allies and to energy markets that the United States is ready to join the growing global gas trade," Murkowski said.
Some analysts say Europe could benefit from American natural gas exports to Asia. That's because it might free up supplies of Middle Eastern or African natural gas to go to Europe instead of competing in the Asian market with U.S. gas.
American entry into the Asian market could also complicate Russian hopes of expansion into the Asian trade.
Photo: Itmpa via Flickr