EPA Rules On Coal Ash May Disappoint Environmentalists, Buoy Industry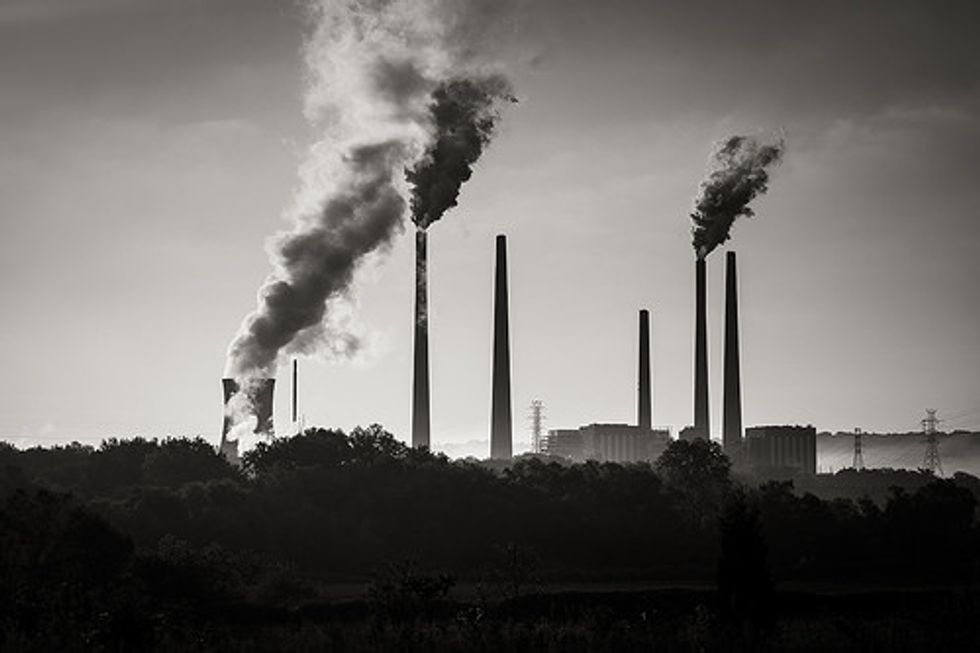 By Sean Cockerham, McClatchy Washington Bureau (TNS)
WASHINGTON — The federal government is about to announce its first rules for the handling and storage of potentially toxic coal ash, months after tons of the waste spilled into a major river in North Carolina.
Environmental groups, though, are preparing for disappointment. The Obama administration appears likely to refuse to designate the material as hazardous and could let states decide whether to enforce the rules.
"It will be incredibly disappointing and reckless if EPA doesn't solve the problem that it knows how to solve," said Lisa Evans, an attorney for Earthjustice.
The Environmental Protection Agency is expected to release the new rules Friday. In the meantime, utility industry officials and environmental groups have been lobbying federal regulators in a series of meetings the past several weeks with the White House Office of Management and Budget.
Coal ash is the dustlike material that's left over when pulverized coal is burned to fuel electrical power plants. It's stored in about 1,000 sites nationwide, including in ponds and landfills. It's known to contain toxic materials such as arsenic and selenium and, according to the EPA, without sufficient protection the contaminants in coal waste can leach into groundwater and migrate to sources of drinking water.
The federal government always has left it up to the individual states to manage coal ash storage and disposal, and the result is an inconsistent patchwork of regulations.
Pressure for federal intervention began in 2008, when a dike rupture at a Tennessee power plant spilled more than 1 billion gallons of ash slurry that covered 300 acres and flowed into two rivers. But the Obama administration delayed action until a federal court order last fall demanded that it get moving, setting up Friday's announcement of how the EPA is going to deal with coal ash.
Federal disclosures show that more than two dozen utilities and other energy interests have had their lobbyists working in Washington to influence coal ash decisions this year, including Duke Energy of Charlotte, N.C, which in February spilled up to 39,000 tons of coal ash into the Dan River in North Carolina and has ongoing problems disposing of more than 100 million tons of the ash elsewhere in the state.
On the other side, lobbyists for the Southern Environmental Law Center and the League of Conservation Voters have been pressing for federal intervention.
If the EPA declares coal ash a hazardous waste it will mean strict and costly new rules for the material, backed up with federal enforcement. But if the agency decides it's non-hazardous, the new requirements will be more modest and citizens might have to sue to get them enforced.
Most analysts expect the EPA to declare the coal waste non-hazardous, based on signals from the agency.
Clearview Energy Partners, an energy research firm in Washington, said in a research note that the EPA appears to have been influenced by state regulators worried that a hazardous designation would prove costly for municipal landfills that have accepted coal ash.
Influential members of Congress are also pressing the EPA not to start policing coal ash. Sen. James Inhofe (R-OK), the incoming chairman of the Senate Committee on the Environment and Public Works, said states have "responsibly and effectively managed coal ash" without federal intervention.
"In the new Congress, my colleagues and I will intently review the impacts this rule could have to our economy and electricity reliability as well as highlight how states are leading the way on properly disposing and recycling coal ash," Inhofe said in an emailed statement.
The Utility Solid Waste Activities Group, an industry trade group, favors new rules — as long as coal ash is allowed to be managed as non-hazardous. The Environmental Protection Agency has previously "concluded on four occasions that coal ash need not be regulated as a hazardous waste, and we agree with the agency on that point," said Jim Roewer, executive director of the group.
Declaring coal ash a hazardous waste also would hurt the companies that recycle coal ash and make it into building materials, Roewer argued.
Photo: Robert S. Donovan via Flickr