Espaillat Concedes In New York House Race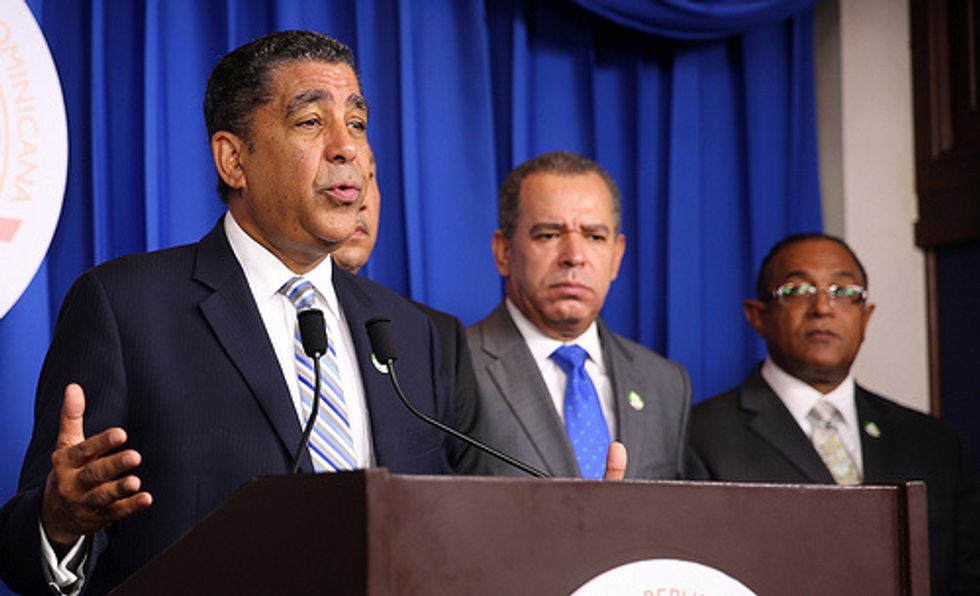 State Senator Adriano Espaillat has officially conceded his challenge to 22-term U.S. Representative Charles Rangel (D-NY), two days after Rangel declared victory in the Democratic primary in New York's 13th congressional district.
"I want to express my deepest appreciation for all of the efforts of my supporters and volunteers on my campaign for Congress," Senator Espaillat said in a statement. "My sincerest thanks goes out to the unwavering endorsements provided to me from all of the labor unions, newspapers, advocacy groups, elected officials, and community leaders. Even though I will not be representing the 13th District in Congress, I will continue to fight for Opportunity for All. While much has been written about the politics of race and ethnicity within this District, there is no question that our campaign focused on bringing the community together around our shared needs and struggles."
Espaillat went on to announce that he will seek re-election in the state Senate.
With all 471 precincts reporting on election night, Rangel led Espaillat 47 to 43 percent, causing NY1 to call the race for the incumbent. Espaillat refused to concede, however, citing uncounted absentee ballots. The Associated Press also called the race on Wednesday evening, apparently leading to Espaillat's change of heart.
Rangel is now virtually assured a 23rd term in the House; there is no Republican on the ballot in November.
Photo: PresidenciaRD via Flickr