Ex-Boyfriend Arrested In Fort Worth Killings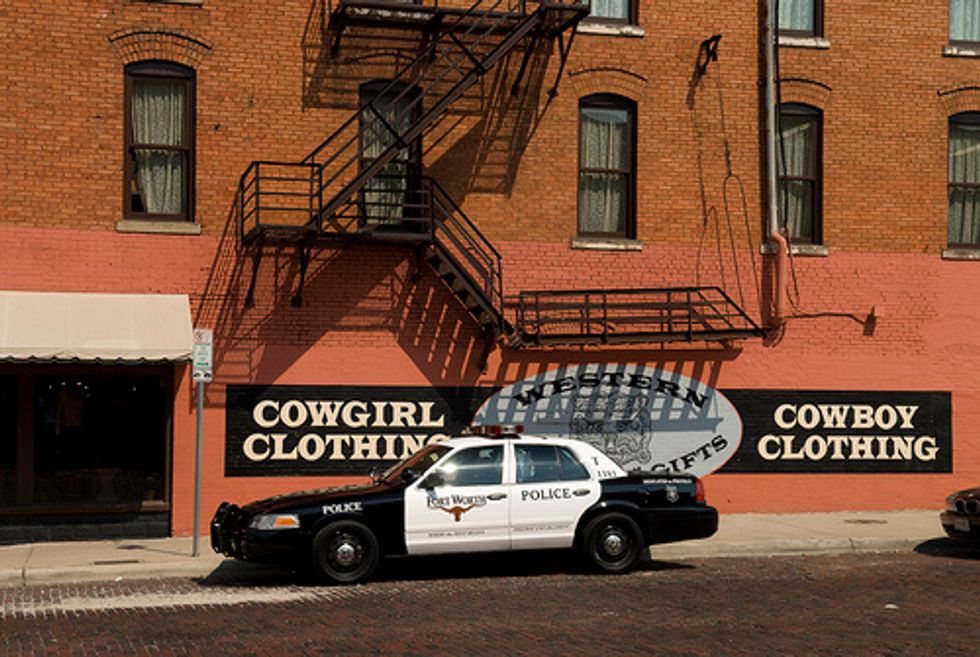 By Deanna Boyd, Fort Worth Star-Telegram
FORT WORTH, Texas — An ex-boyfriend of a 21-year-old woman found slain along with her mother and aunt inside their south Fort Worth home Tuesday morning has been arrested in connection with the triple slaying.
Cedric D. McGinnis Jr., 22, confessed to the slayings and told detectives where evidence from the crime could be found, according to a news release from Fort Worth police Wednesday morning.
He had earlier in the day posted a message about his ex-girlfriend's death on his Facebook page, sending love to her and her family and remarking that it was always the innocent ones "that get (expletive) over."
The bodies of his ex-girlfriend, April Serrano, her mother, 48-year-old Cynthia Serrano, and her aunt, Kathy DeLeon, were discovered by Cynthia Serrano's husband as he arrived home Tuesday morning after working a night shift.
April Serrano was found dead on the floor in the living room with a gunshot wound to the head.
Kathy DeLeon, 35, was found on the living room couch, also shot in the head. Cynthia Serrano, 48, was located in a bed in the master bedroom with stab wounds to the upper torso, according to police.
All were pronounced dead on the scene.
McGinnis had posted a message about his ex-girlfriend's death on his Facebook page Tuesday late afternoon.
"R.I.P April Marie Serrano mane. Its always the innocent ones that get (expletive) over. Gone but never forgotten. RNS #lovetothefamily #lovetoher," it read.
Homicide detectives later located McGinnis after learning that he had been April Serrano's former boyfriend.
At a press conference Wednesday morning, homicide Sergeant Joe Loughman said McGinnis voluntarily came to the police station late Tuesday but would not speak to detectives about his involvement in the slayings.
"We took him back to a location. We were about to leave and we saw some things that…. we were interested in," Loughman said. ""We asked Mr. McGinnis if he would come back and talk with us a second time. He agreed once again to come up here voluntarily."
This time, Loughman said, McGinnis admitted his involvement in the slayings.
He was arrested on a capital murder warrant at his family's home, police said.
He was being held in jail Wednesday with bail set at $1.25 million.
Photo: Andy Davy via Flickr