Ex-CIA Chief Debunks Trump: 'Implausible' Russia Didn't Influence Votes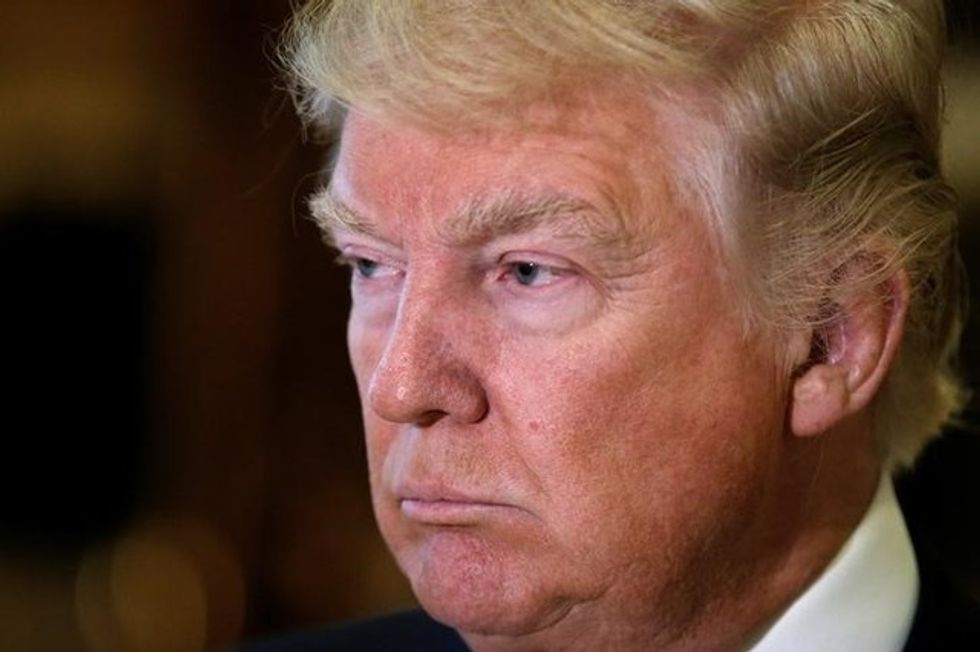 Reprinted with permission from Shareblue.com
Former CIA Director John Brennan hit back at Trump's claim Friday that "[t]he results of the election were not impacted" by Russian interference, calling it "implausible" that at least some votes were not influenced.
Brennan's remarks came just hours after special counsel Robert Mueller released an explosive indictment charging 13 Russian nationals and three Russian organizations for their role in an expansive effort to influence the 2016 presidential election.
Predictably, Trump responded to the indictment by fleeing from the press and refusing to answer reporters' questions. The only comments Trump has made about the stunning revelations came in the form of tweet in which he falsely claimed that the indictment exonerated him and proved that Russia's efforts didn't influence the election results.
"Russia started their anti-US campaign in 2014, long before I announced that I would run for President," Trump tweeted Friday afternoon. "The results of the election were not impacted. The Trump campaign did nothing wrong – no collusion!"
Less than 20 minutes after Trump posted the tweet, Brennan took to Twitter to give his own take on the indictment — a take that completely shut down Trump's desperate claims:
DOJ statement and indictments reveal the extent and motivations of Russian interference in 2016 election. Claims of a "hoax" in tatters. My take: Implausible that Russian actions did not influence the views and votes of at least some Americans.

— John O. Brennan (@JohnBrennan) February 16, 2018
Far from exonerating Trump, the 37-page indictment handed down on Friday completely undermines Trump's frequent claims that the Russia investigation is a "hoax" or a "witch-hunt."
According to the charges in the indictment, Russians working for the Kremlin-backed Internet Research Agency created false American personas and stole the identities of real Americans as part of an effort aimed at "supporting the presidential campaign of then-candidate Donald Trump ('Trump Campaign') and disparaging Hillary Clinton."
The Russian operatives named in the indictment allegedly organized pro-Trump and anti-Hillary Clinton rallies — and they knew to focus on swing states, thanks to help from apparently "unwitting" Americans, including people associated with the Trump campaign.
"Some Defendants, posing as U.S. persons and without revealing their Russian association, communicated with unwitting individuals associated with the Trump Campaign and with other political activists to seek to coordinate political activities," the indictment says.
Furthermore, despite Trump's claim that the indictment proves that his campaign "did nothing wrong," that's not actually what it says — and the evidence clearly shows this isn't the case.
Four former Trump associates have already been charged in the investigation, including former Trump campaign chairman Paul Manafort and former national security adviser Michael Flynn.
Most importantly, the investigation is far from over. As Bloomberg News reported on Friday, "Special Counsel Robert Mueller and his prosecutors haven't concluded their investigation into whether President Donald Trump or any of his associates helped Russia interfere in the 2016 election."
Trump can tweet whatever he wants — but unfortunately for him, he can't change the facts.