Ex-Miami Beach Cop Gets 18 Months In ATV Joyride Case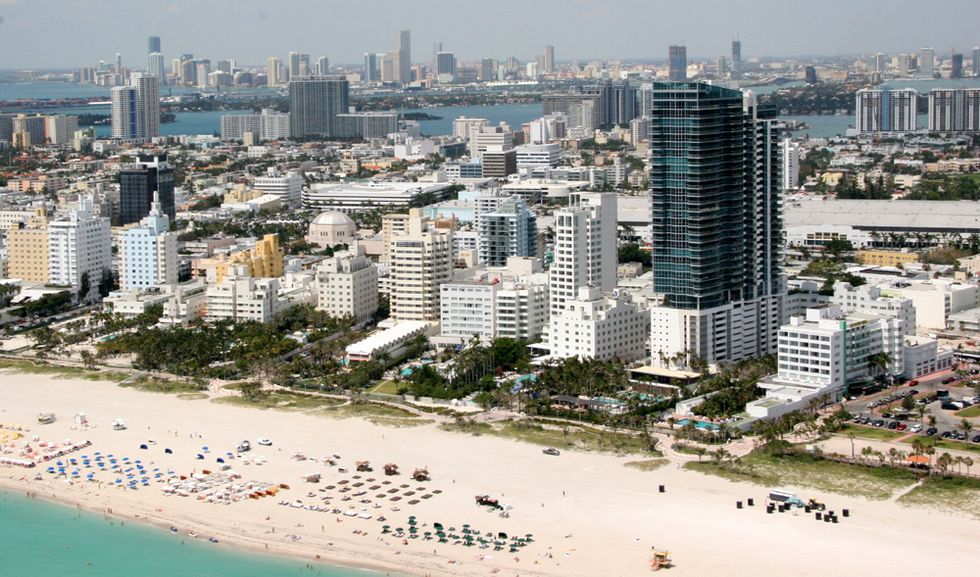 By David Ovalle, The Miami Herald
MIAMI — Derick Kuilan, the ex-Miami Beach cop convicted of running over two beach-goers during a joyride on a police all-terrain vehicle, was sentenced to 18 months in prison on Thursday.
"Many people will have to live with the consequences of your actions," Miami-Dade Circuit Judge Marisa Tinkler Mendez told him. "No one is above the law."
The fired police officer, who has been jailed since his conviction last month, had faced up to five years in prison.
Kuilan, 33, made national news when he took a bride-to-be on a joyride in July 2011. Just before the accident, Kuilan — mugging for the camera with a too-cool sneer — took a photo with a bachelorette party at the Clevelander hotel nightclub, an image that became notorious.
Prosecutors said Kuilan was drunk as he recklessly rocketed down the South Beach sand with the woman, his headlights off. The heavy vehicle ran ran over Kitzie Nicanor and Luis Almonte, friends who had walked out on the sand to watch the sunrise.
The episode proved to be a major embarrassment for a police department already marred by controversial shootings and officer misconduct.
Almonte suffered a broken femur and now has a metal rod in his leg. Nicanor lost her spleen, suffered a hip injury, and suffered brain trauma.
Both are suing the police department. Jurors acquitted Kuilan of driving while intoxicated, despite evidence that he was legally drunk five hours after the crash.
But he was convicted of reckless driving with serious bodily injury, a third-degree felony punishable by up to five years prison.
Photo via WikiCommons
Interested in national news? Sign up for our daily email newsletter!