Ex-Mistress Says Former RNC Chair Demanded Abortion
@FAWFULFAN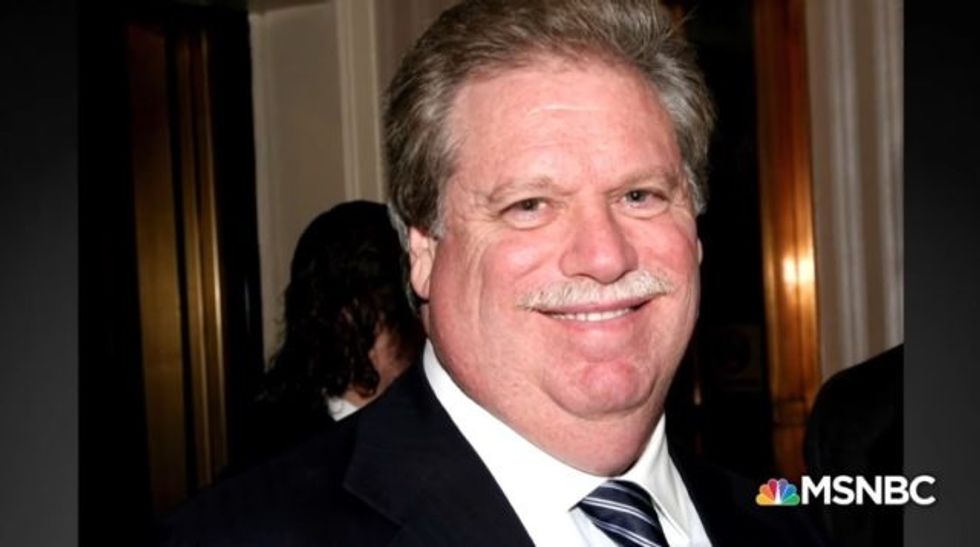 Reprinted with permission from AlterNet.
On Friday, documents relating to the lawsuit against Republican megadonor and former RNC Deputy Finance Chair Elliott Broidy by former mistress and Playboy centerfold Sasha Bechard were unsealed, revealing some lurid allegations.
One of the most interesting: that Broidy allegedly demanded Bechard have an abortion.
The Daily Beast summarized some of the key details of the accusations:
Broidy's attorneys filed a motion in July to redact parts of Bechard's complaint that contain explosive allegations against him. A judge agreed and redacted portions of Bechard's complaint this summer.

Broidy's motion, however, contains the redacted allegations.

They include Bechard's claim that Broidy compelled to her to have an abortion; that he refused to wear a condom; and that he had sex with Bechard "without telling her he had genital herpes." In addition, Broidy allegedly told Bechard he had prostate cancer and that he was unwilling to have his prostate removed "because it would stop him from having sex, which he told her was more important to him than life itself."

Bechard also claims that she was scared of Broidy because he carried a gun in his car and "had told her that he knew people who could make other people disappear." She alleges that Keith Davidson—her former attorney who negotiated the hush-money agreement—told her that Broidy would sue her for child support if she kept the baby and that Bechard should "be very very careful."
The complaint also alleges that Broidy said he wanted to "skull f–k" her, and pushed her to drink heavily "so that she would be more compliant toward his physical abuse."
Broidy vehemently denies all of these claims and has reportedly threatened to counter-sue. His attorneys state in the unsealed motion that, "Given that even plaintiff cannot now conceive of any possible connection between these salacious allegations and her claims, the Court should strike them without further consideration."
Bechard's suit seeks to free her from a $1.6 million hush money agreement she agreed to following their affair — a tactic that was also employed by President Donald Trump and his former personal attorney Michael Cohen, who last month pleaded guilty to several federal crimes.
Broidy, a huge Trump supporter, resigned from his role at the RNC in April after initial reports of the payoff emerged.
Matthew Chapman is a video game designer, science fiction author, and political reporter from Austin, TX. Follow him on Twitter @fawfulfan.