Ex-NSA Chief Overheard In 'Off-Record' Interviews On Train
@AFP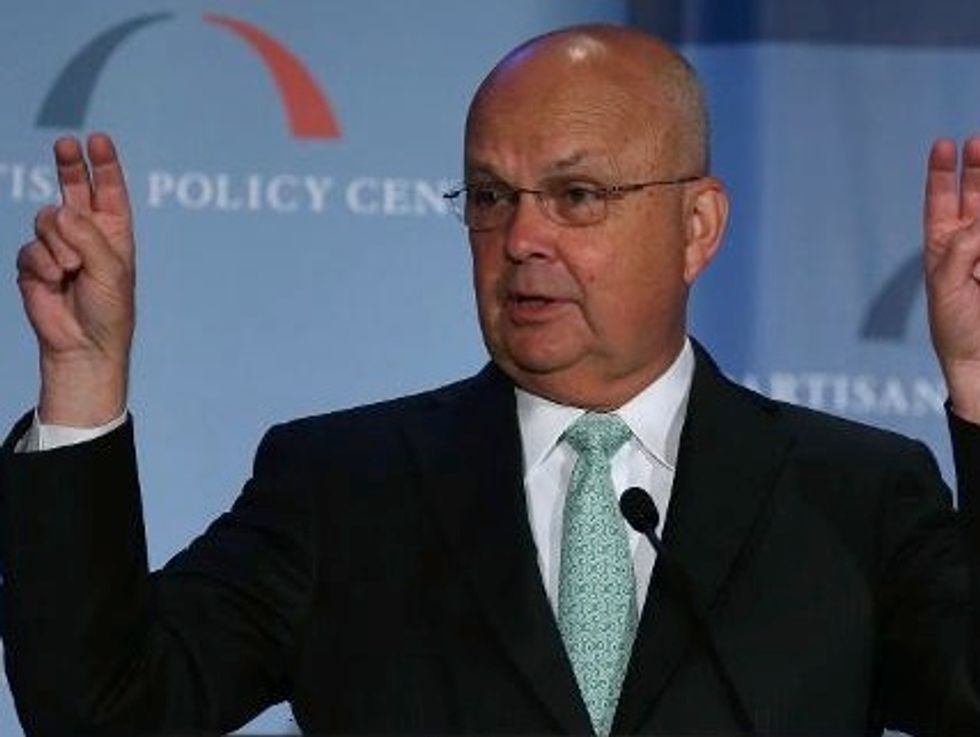 Washington (AFP) – A former C.I.A. and National Security Agency chief was overheard criticizing President Barack Obama's administration in what he thought was an anonymous interview, which instead ended up on Twitter.
Retired general Michael Hayden made the mistake of giving a series of interviews Thursday to reporters by phone "on background" while riding a train, in public.
Unbeknownst to Hayden, he was sitting near Tom Matzzie, the former Washington director of the liberal, activist MoveOn.org Political Action Committee who immediately divulged the juiciest bits of the exchanges on Twitter.
The NSA spying scandal, C.I.A. secret prisons abroad and Obama's smartphone were all topics of conversation.
Word of Hayden's comments came just hours after reports that the U.S. government has spied on 35 world leaders.
It also follows recent damaging revelations that the United States tapped German Chancellor Angela Merkel's mobile phone, triggering global outrage amid a widening NSA spying scandal.
"Former NSA spy boss Michael Hayden on Acela behind me blabbing 'on background as a former senior admin official' Sounds defensive," Matzzie tweeted at 4:20 pm, more than an hour after the express train had left Washington, headed towards New York.
"On Acela listening to former NSA spy boss Michael Hayden give 'off record' interviews. I feel like I'm in the NSA. Except I'm in public."
Hayden was being interviewed by several reporters, likely including Time magazine's Massimo Calabresi according to Matzzie, and asked each time that he only be interviewed as a "former senior administration official."
The former spy chief spoke with the journalists about allegations the U.S. spied on foreign allies, a "famous Blackberry" (Obama's) and was "bragging about rendition and black sites," said Matzzie, who once led U.S. activist campaigns to end the war in Iraq.
An increasingly nervous Matzzie worried he would be found out by Hayden.
"Phone ringing. I think the jig is up. Maybe somebody is telling him I'm here. Do I hide?" he asked some 15 minutes after he started tweeting about Hayden's conversations.
"New call. I am totally busted I think."
Although Hayden's office did apparently call him to inform him of the tweets, the former spy chief "graciously" offered Matzzie an interview.
The pair discussed foreign spying and the U.S. Constitution's Fourth Amendment barring unreasonable searches and seizures as they sat in the train's first car from the back, according to Matzzie.
"I just had a very nice conversation with Michael Hayden. He was a gentleman and we disagree," Matzzie said.
He tweeted a picture of the two smiling with the conservative hack Hayden wrapping his arm behind the activist's seat. The caption read simply "Win."
Matzzie, who now runs a renewable energy company, later tweeted: "I have to say. I'm actually a little afraid. The intelligence world is kind of dark and scary."
AFP Photo/ Mark Wilson