EXCERPT: 'March: Book One,' A Graphic Novel About Civil Rights Icon Rep. John Lewis' Journey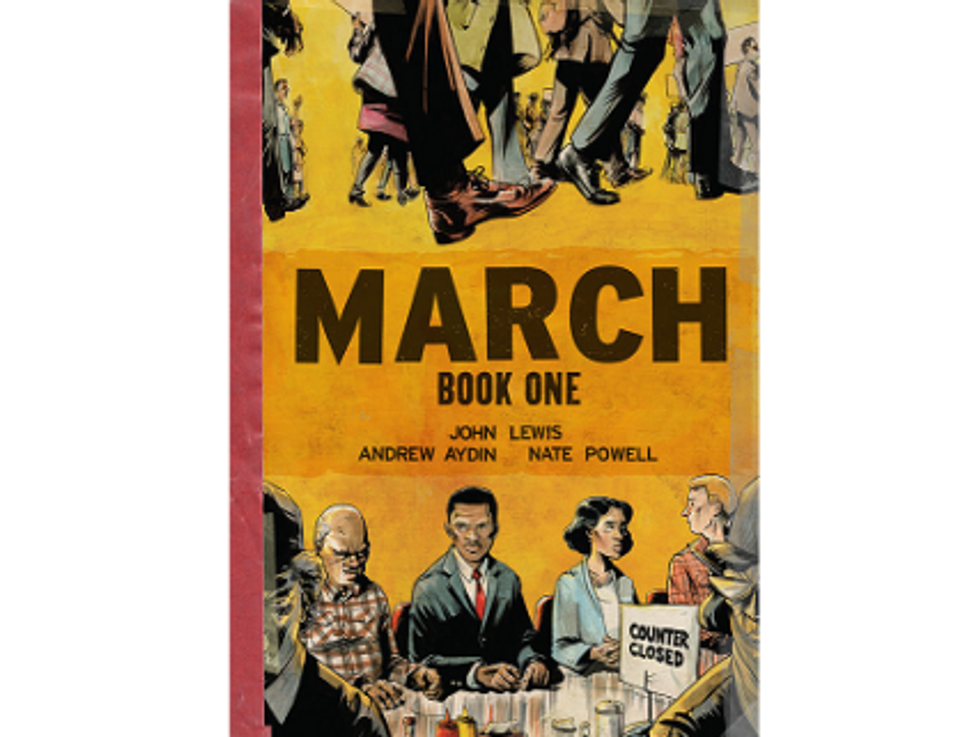 From growing up on a sharecropper's farm to helping lead the civil rights movement and serving 13 terms in Congress, U.S. Rep. John Lewis (D-GA) has lived an iconic American life. Now Lewis, along with co-author Andrew Aydin and award-winning artist Nate Powell, is retelling his journey through an epic graphic novel trilogy: March.
In the following excerpt from Book One, the authors recount the aftermath of Lewis and his fellow activists' arrests during the Nashville sit-ins of 1960.
You can purchase the book here.
If you enjoyed this excerpt, purchase the full book here. March: Book Two is set to publish in January 2015.
Reprinted from March: Book One by John Lewis, Andrew Aydin, and Nate Powell with permission from Top Shelf Productions. Copyright © 2013.
Want more updates on great books? Sign up for our daily email newsletter here!