Rep. John Lewis, Civil Rights Hero And Democratic Icon, Dead At 80
@nationalmemo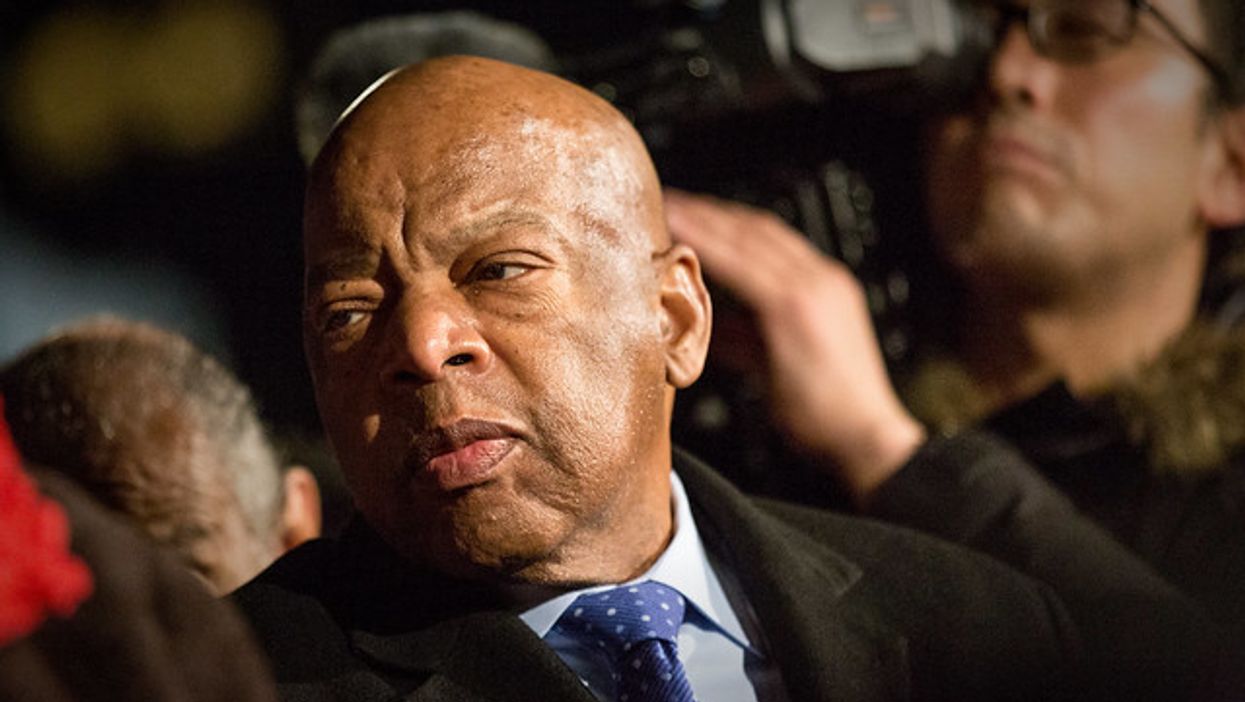 Rep. John Lewis, a legendary hero of the civil rights movement, has died at age 80.
Starting as a young activist in the Sixties civil rights movement, whose televised beating by Alabama state troopers in 1965 exposed the brutality of segregationist opposition, Lewis was elected to Congress from Georgia two decades later. He became an outstanding voice for civil rights, human rights, nonviolence, and justice.
Confirming his death from pancreatic cancer late on Friday night, House Speaker Nancy Pelosi called him "one of the greatest heroes of American history...All of us were humbled to call Congressman Lewis a colleague, and are heartbroken by his passing. May his memory be an inspiration that moves us all to, in the face of injustice, make 'good trouble, necessary trouble.'"
Expressions of mourning from figures across the nation began to pour in last night. The sadness of his death was compounded by the passing one day earlier of Rev. C.T. Vivian, a celebrated movement intellectual and one of the closest associates of the late Dr. Martin Luther King, Jr.
Last month, Lewis spoke to CBS News about the nationwide protests that followed the murder of George Floyd, giving a "message of hope" to young activists.