EXCLUSIVE: Ted Cruz's Four Year Political Survival Guide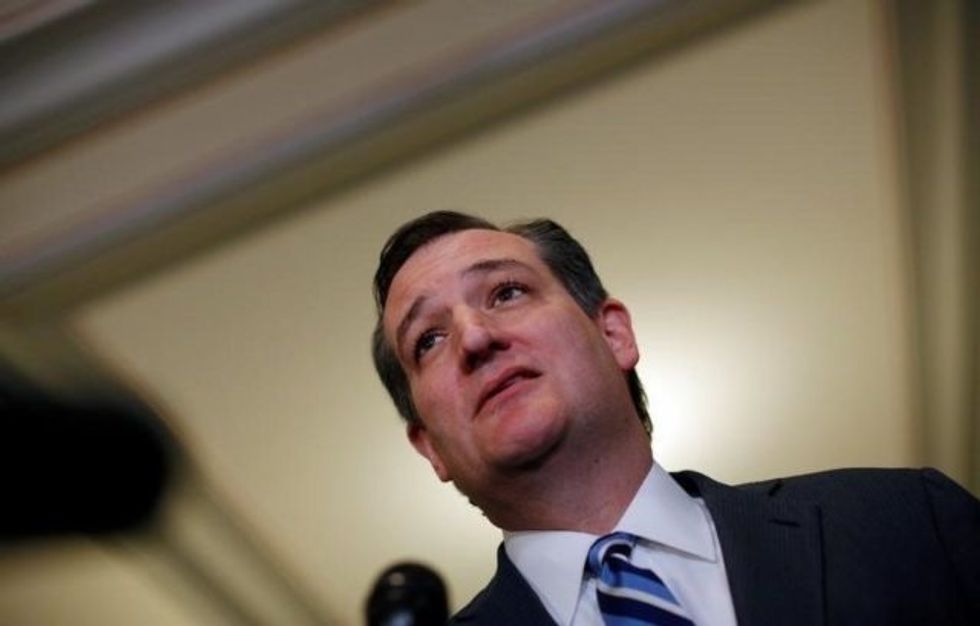 While Ted Cruz is set to speak at the Republican National Convention tonight, inside sources report that he will not endorse nominee Donald Trump. Instead, the Texas senator is slowly plotting — or so we assume — his next bid at world domination.
Until Cruz can rescue the country next election cycle, his team has developed a plan to keep his vision for conservative America alive and well. The National Memo has received exclusive access to his timeline for the next four years.
November 8, 2016
Hillary Clinton wins the presidency. Her first order of business: changing the national motto from "In God We Trust" to "Happy Holidays!"
December 2016
Donald Trump's business empire collapses in a matter of weeks, leaving him with nothing but his multiple wives and his New York values.
February 14, 2017
This Valentine's Day, I stand against the increasing sexualization of American culture by avoiding intimacy with my heterosexual spouse!
April 2017
The Clintons have transformed my America into an authoritarian state. Luckily, I am prepared for the worst with my large stockpile of Campbell's Chunky soup.
July 2017
By now, the night air will be filled with the screams of infants, being mercilessly harvested at your local Planned Parenthood. I recommend drowning out their cries with classic film The Princess Bride.
December 2017
In one of the few highlights of her presidency, Hillary Clinton annexes Canada. I was American all along!
February 2018
Instead of wasting time on pointless theories like climate change, Republican scientists invent a time machine. I use it to go back to 1963 and prove that my father didn't help assassinate JFK.
June 2018
30 days of intensive training in hand holding with Carly Fiorina. Next time, we'll be ready.
September 2018
I boldly lead the Senate fight against ISIS by boycotting that halal place that just opened up down the street.
March 2, 2019
Fed up with Washington nonsense, Texas re-declares its independence. It will be an inspiring victory for us, just like The Alamo.
March 3, 2019
Texas rejoins the United States, because it's a free country and we can do what we want.
September 2019
Without a dry eye in sight, I announce my 2020 presidential bid with the campaign slogan, "See? I Told You So."
July 2020
Donald Trump knocks on my door with the intention of asking to be my vice president. I pretend to not be home.
November 2020
To nobody's surprise, I knock the Clintons (both of them!) out of the White House. During my victory speech, I lick a little white booger off my lips, but everyone agrees that it's pretty endearing.
Photo: Sen. Ted Cruz (R-TX) talks to the media outside of his Senate office on Capitol Hill in Washington, U.S. May 10, 2016. REUTERS/Carlos Barria