Facing Georgia Runoff, Defeated Republicans Search For A Message
@next2godwin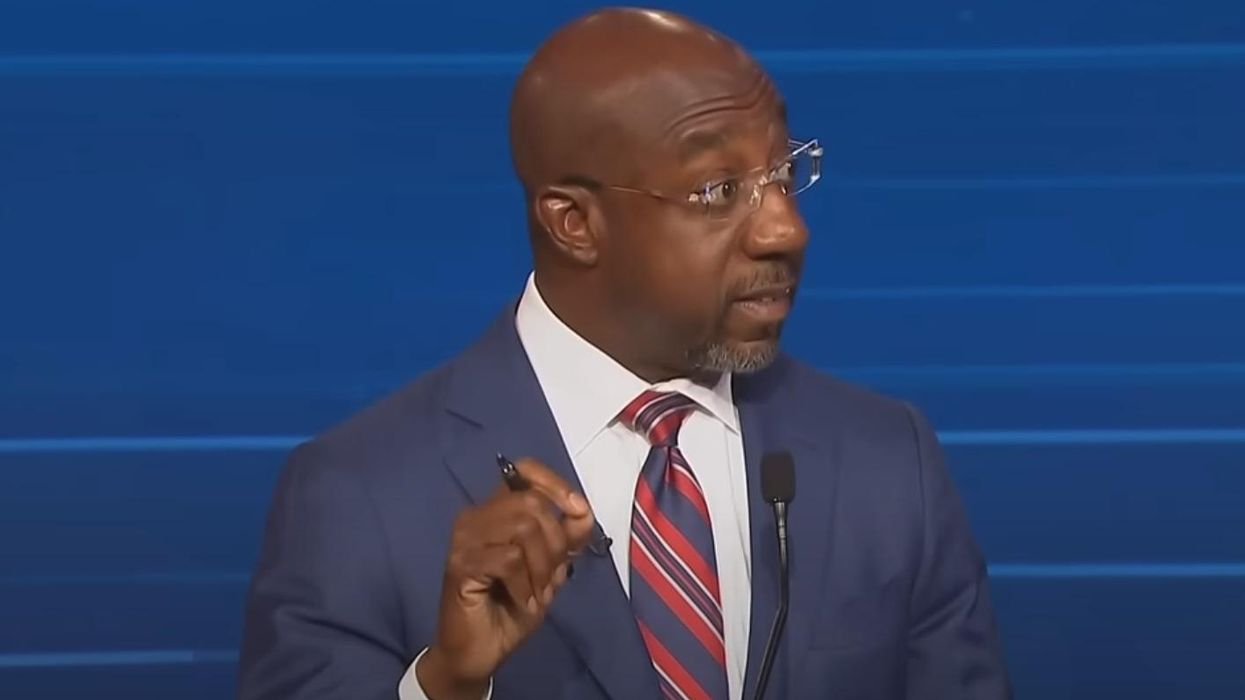 After a historic underperformance in the 2022 midterm elections, which saw the GOP lose ground in the Senate and gubernatorial races, it remains unclear how the Republican party hopes to turn out the grassroots vote for Herschel Walker in the forthcoming Georgia runoff election.
After Democrat John Fetterman won the Pennsylvania Senate race — defeating Trump-endorsed TV doctor Mehmet Oz, an interloper from New Jersey who peddled questionable medical products and fringe viewpoints — Republicans had one path to keeping the Senate: win two of the remaining three Senate races in Arizona, Georgia, and Nevada.
Hoping to win either Arizona or Nevada and then Georgia for a majority, the GOP flooded airwaves and email and mobile inboxes with appeals for support to "turn the Senate red," in which they attacked Sen. Raphael Warnock (R-GA) as complicit in the alleged Biden-led Democratic effort to "destroy America."
However, incumbent Sens. Catherine Cortez Masto (D-NV) and Mark Kelly (D-AZ) beat their Republican challengers, earning Democrats continued control of the Senate --and compelling the GOP, dragged by internal back-biting, to rework its messaging to its discouraged voters in a bid to deny Warnock another term.
Recriminations have been careening through the party as top Republicans seek to placate voters by offering a scapegoat for the party's failure to manifest the "red wave" it foretold would elevate GOP candidates up and down the ballot across the country.
Compounding the GOP's runoff problem, former President DonaldTrump's renewed lie of a stolen election is sparking fears — as it had in the 2020 Georgia runoffs — that Georgia Republican voters would be discouraged from turning out to vote.
Warnock edged out Walker with 49.4 percent of the vote in the first round, a sliver shy of the 50 percent threshold for victory, and election experts are predicting a close race in the final leg of the contest.
Seating Warnock as the 51st vote would afford Senate Democrats more leeway to bypass the blockade erected by Sens. Joe Manchin III (D-WV) and Kyrsten Sinema (D-AZ) and possibly realize some of the party's agenda, including enacting key legislation like voting rights, social spending, and climate change bills.
According to the Washington Examiner, the Democratic Senate Campaign Committee, chaired by Senator Gary Peters (D-MI), has committed $7 million to encourage turnout for the upcoming Georgia Senate, and legions of liberal groups, the Washington Post reports, have begun an aggressive door-knocking campaign for Warnock.
"We're all in to help Reverend Warnock hold the line and we intend to communicate in every way possible to Georgia voters that Herschel Walker is unfit and unprepared to serve them in the United States Senate," said Veronica Yoo, a spokesperson for Senate Majority PAC, a group aligned with Senate Majority Leader Chuck Schumer (D-NY).
Republicans have rallied behind the scandal-ridden Walker, including the party's candidate in Georgia's gubernatorial race, Brian Kemp, who steered clear of Walker in the days leading up to the midterms.
A SuperPAC aligned with Senate Minority Leader Mitch McConnell has reportedly planned to team up with Kemp to stump for Walker, dedicating more than $2 million for the operation, but what they plan to pitch to voters in the wake of the party's colossal failure remains unclear.
On Thursday night, Walker — who is facing allegations of abuse and paying for two former girlfriends to have abortions — renewed his attack on Warnock as a Senator who "voted with Joe Biden 96 percent of the time" in the vain hope that tying the pastor to the first president in 20 years to hold the Senate at the midterms, would cost the Democrat crucial votes.
"This is the most important election of your lifetime. … We don't want to have Kamala Harris making decisions for us. We don't even want Senator Warnock making any more decisions for us," Walker told a crowd of mostly white supporters, per the Post.
Warnock has continued to project optimism on the campaign trail, saying at an Atlanta event to honor late civil rights icon Congressman John Lewis (D-GA), "Now, we all knew this election would be close, but I've done this before. We've done this before. We know how to win a runoff."
"... They're going to throw every dollar at us that they can. Every lie. Every attack. … But I think we have something better: We have the truth. We have hope for the future," he added.