A Platform For Fake News, Facebook Undermines Our Civic Culture
@FromaHarrop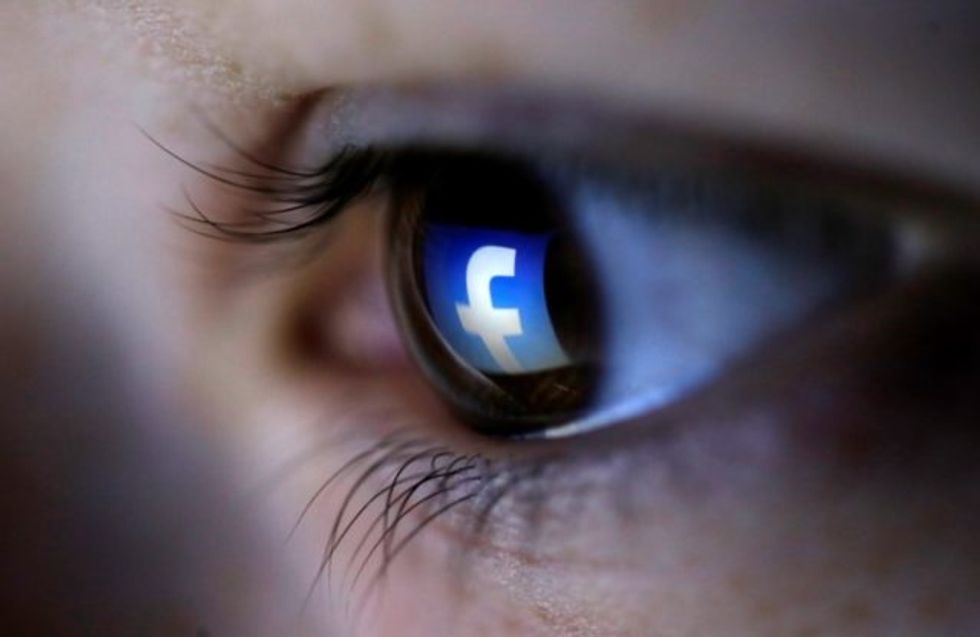 Dear Facebook friends,
If you don't see me gushing over the pix of your Thanksgiving pies, take no offense. It's not that your pie is a bore (though, frankly, it is). And it's not because I unfriended you. It's because Facebook has become a platform for the sort of fake news stories that helped elect Donald Trump. In doing so, Facebook undermines our civic culture — its creepy smile floating overhead.
I'm so out of there. I've wanted to quit for a long time, having wearied of friends' pictorials of their idyllic family and personal lives. I know for a fact that some of the most glowing portrayals come from (mostly) women who couldn't make it to noon without a fistful of meds. I still love them, and if they wish to connect, they have my number.
Though hyper-partisan fake news stories have come from both the left and the right, Facebook entrepreneurs know that the money is in plowing the Trumpian fields. And for all the patriotic memes, foreigners are behind much of the manipulation of the American public.
Kids in a town in Macedonia (that's near Greece) created over 100 pro-Trump websites, spreading phony reports such as FBI plans to indict Hillary Clinton. The Make America Great page outsources the writing of fraudulent news to a couple in the Philippines.
Compounding the evil, Facebook's design makes fake stories from fake sites such as the nonexistent Denver Guardian look like stories from the very real Denver Post. And no, blocking fake news sites from ad revenues is not going to stop politically motivated lying.
Facebook further degrades the national conversation by creating echo chambers. Its algorithm directs the "news" people like to their like-minded friends.
No chains shackle us to Facebook.
Aleks Krotoski, a technology journalist for BBC, saw a wave of Britons leaving Facebook after the Brexit vote — mostly people opposed to leaving the European Union. "They were shocked by the fact that they had found themselves in an echo chamber, in a bubble," she told me.
Adding to my disgust with Facebook's amoral business model is founder Mark Zuckerberg's excuse for it. Facebook is not a media company; it's a technology company, he explained.
So why has Facebook been so joyfully ravaging the advertising base of real news media companies, which put sweat, pride and dollars into reporting? As just one example, Facebook last year siphoned about $27 million in digital ads from The Guardian, according to a former editor.
Zuckerberg says he doesn't want Facebook making judgments on what "news" is acceptable for its site. Funny, Facebook bans pictures of female breasts in the name of decency but sees nothing indecent about putting lies into the mouth of Pope Francis. We refer to the total falsehood, seen almost a million times, that the pope had endorsed Trump.
Public-spirited Trump voters should object to such corporate dereliction. But Clinton supporters have more reason for rage at Facebook for letting con men poison Clinton's candidacy — at a profit to both Facebook and the cons.
I know quitting Facebook would be hard for many. It has something of a lock on group communications. But there's something of a monkey-see, monkey-do element of Facebook that when someone announces she's leaving, others do likewise.
"If you have a critical mass of people who get fed up and leave, Facebook would be in trouble," Krotoski said.
An alternative would push that day closer. We need something to challenge the nature of the commitment and the connections that people have to one another on Facebook. Surely, there are innovators working feverishly on a replacement. If they succeed, they'll make a fortune. I will help them in my microscopic way.
In the meantime, I'm leaving Facebook. Follow me.
Follow Froma Harrop on Twitter @FromaHarrop. She can be reached at fharrop@gmail.com. To find out more about Froma Harrop and read features by other Creators writers and cartoonists, visit the Creators webpage at www.creators.com
IMAGE: A picture illustration shows a Facebook logo reflected in a person's eye, in Zenica, March 13, 2015. REUTERS/Dado Ruvic