Family Separation Lawsuits Could Cost Taxpayers Billions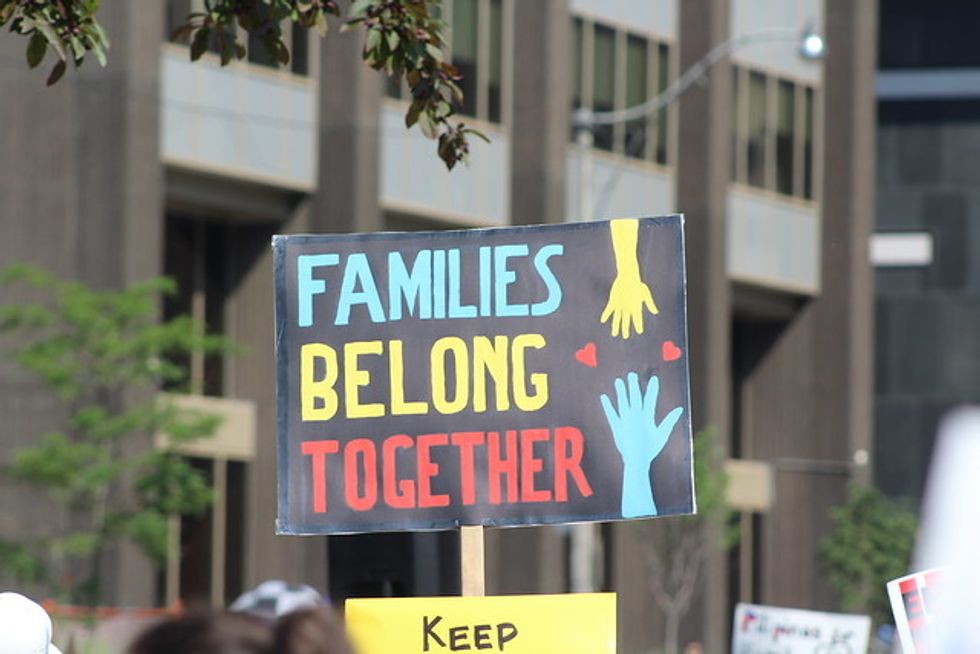 Trump's family separation policy was not only unconscionably cruel, it could also cost taxpayers billions of dollars in damages, the Associated Press reported Friday.
As part of a joint investigation with PBS' Frontline, the Associated Press reviewed 38 legal claims from parents that allege a range of abuse children suffered while in government custody. More lawsuits are expected, and the damages could reach into the billions.
One person suing the administration is a Guatemalan man who fled his hometown, hoping to find asylum for himself and his 7-year-old son after government officials there burned down his home. When he crossed the border, his child was taken away from him and shipped to a U.S. government-funded foster home in New York. While there, the boy says he was sexually molested by other boys in the home.
"How is it possible that my son was suffering these things?" the father said. "My son is little and couldn't defend himself."
The father is among several others preparing to sue the federal government over Trump's family separation policy. Several of the families said their children were "sexually, physically or emotionally abused in federally funded foster care," the Associated Press reported.
Trump's family separation policy resulted in thousands of children being ripped away from their family. The Trump administration knew that children separated from their parents could cause lasting harm, but ignored the advice and went forward with the plan anyway. While some children suffered abuse in the system, other children are still recovering from the trauma of being torn away from their family.
"Now she's scared each time we go out or when she sees a police car or someone in uniform," said a mother of a 5-year-old daughter who was taken away from her. "She says 'Mami, don't let them separate us again.'"
Some are suing the Trump administration over actions that resulted in the death of adults. In one case, the wife of a Honduran man is preparing to sue because her husband killed himself after the Trump administration tore his 3-year-old son from his arms.
"Essentially what this policy does, is it makes examples out of families that get ripped apart to deter others," John Escamilla, an attorney representing the man's wife and two children, said.
"The people making these policies intended this level of suffering, and that's what's unconscionable," he added.
"Trump's policy of family separation always amounted to state-sponsored child abuse. Now we're seeing just how far that abuse went," Rep. Judy Chu (D-CA) told Shareblue Media. "These children came here to exercise their legal right to claim asylum and seek a better, safer future here in America. Instead, they became victims of abuse and a cruel war on immigrants led by a President who seeks to gain power by stoking the flames of bigotry."
"They deserve justice, but more than that, they deserve to be treated like human beings," she added
Trump and Republicans regularly defended the family separation policy, and now their anti-immigrant zeal might cost taxpayers millions, if not billions.
Published with permission of The American Independent.