FBI Chief Says Agency Should Not Have Cleared Gun Sale To Dylann Roof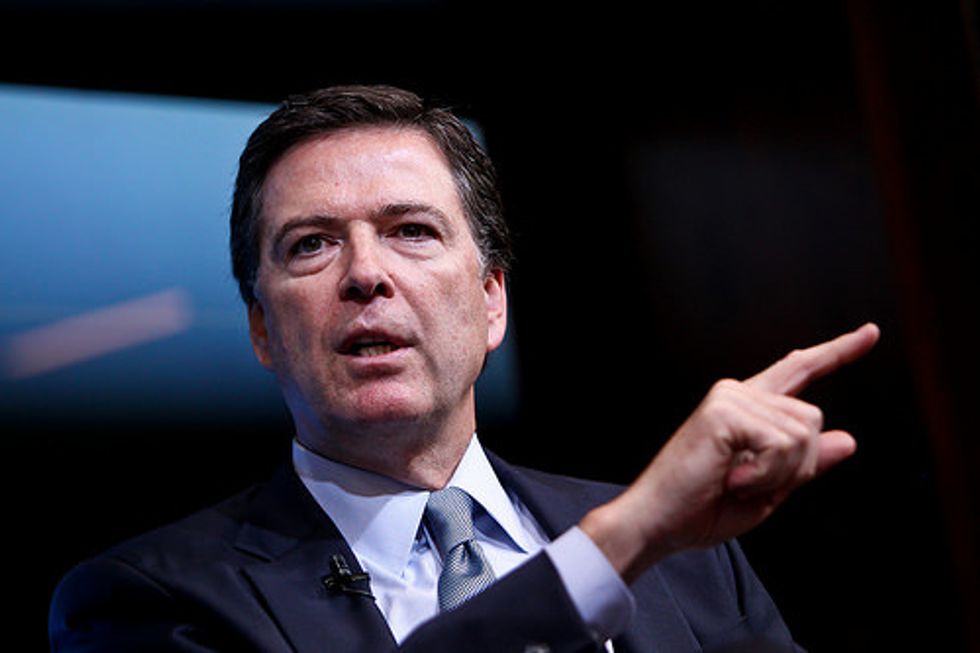 By Richard A. Serrano, Tribune Washington Bureau (TNS)
WASHINGTON — FBI Director James B. Comey said Friday that agency employees should have rejected Dylann Roof's attempt to purchase a gun because Roof had earlier been arrested for possession of drugs.
Authorities charge that Roof killed nine people at Emanuel African Methodist Episcopal Church in Charleston, S.C., in a racially motivated attack.
"The bottom line is clear," Comey said. "Dylann Roof should not have been allowed to purchase the gun that day."
He said Roof went to a West Columbia, S.C., gun shop April 11 to buy the gun. Under federal law, the FBI had three days to block the purchase.
But an FBI examiner in West Virginia failed to get notice of Roof's March drug arrest, which would have likely resulted in Roof being disqualified from purchasing the weapon.
On April 16, the gun dealer sold the weapon to Roof, who authorities say used it in the June 17 attack.
"We are all sick this has happened," Comey said. "We wish we could turn back the clock but we can't."
Comey said he has ordered a full review of the mistake and will make recommendations for improvements to background checks. He added that he was informed of the lapse Thursday night but that agents have been reviewing the matter for weeks.
Comey said the Justice Department was also reviewing the three-day gun review policy.
Comey said the drug charge itself would not have automatically blocked the sale. But if examiners had talked to prosecutors, they would have learned that in the police report Roof admitted he had possessed the drug. That confession would have been enough to deny the gun sale, Comey said.
J. Elliott Summey, chairman of the Charleston County Council in South Carolina, said he was deeply saddened that authorities may have missed a chance to stop Roof's rampage last month. While he was hesitant to place blame squarely on the FBI or the Columbia Police Department, the agency that arrested Roof for drug possession months before the attack, Summey said the missed opportunity highlighted a failing of gun laws.
"That's a very sad scenario: that we've got gun laws to try to help legislate responsibility and somehow it's not foolproof," Summey said.
Summey knew shooting victims DePayne Middleton-Doctor and Cynthia Hurd, who were both former county employees, and wondered aloud how their loved ones would react to Comey's comments. "How do you tell those nine families they missed it?" Summey asked.
While he believes the incident merits a re-examination of the way background checks are conducted, Summey said placing blame at someone's feet won't heal the damage that Roof visited upon Charleston.
"We could sit here for 10 years and do what-ifs," Summey said. "It's not going to bring those people back."
Photo: FBI Director James B. Comey, Brookings Institution via Flickr