Advertising
Start your day with National Memo Newsletter
Know first.
The opinions that matter. Delivered to your inbox every morning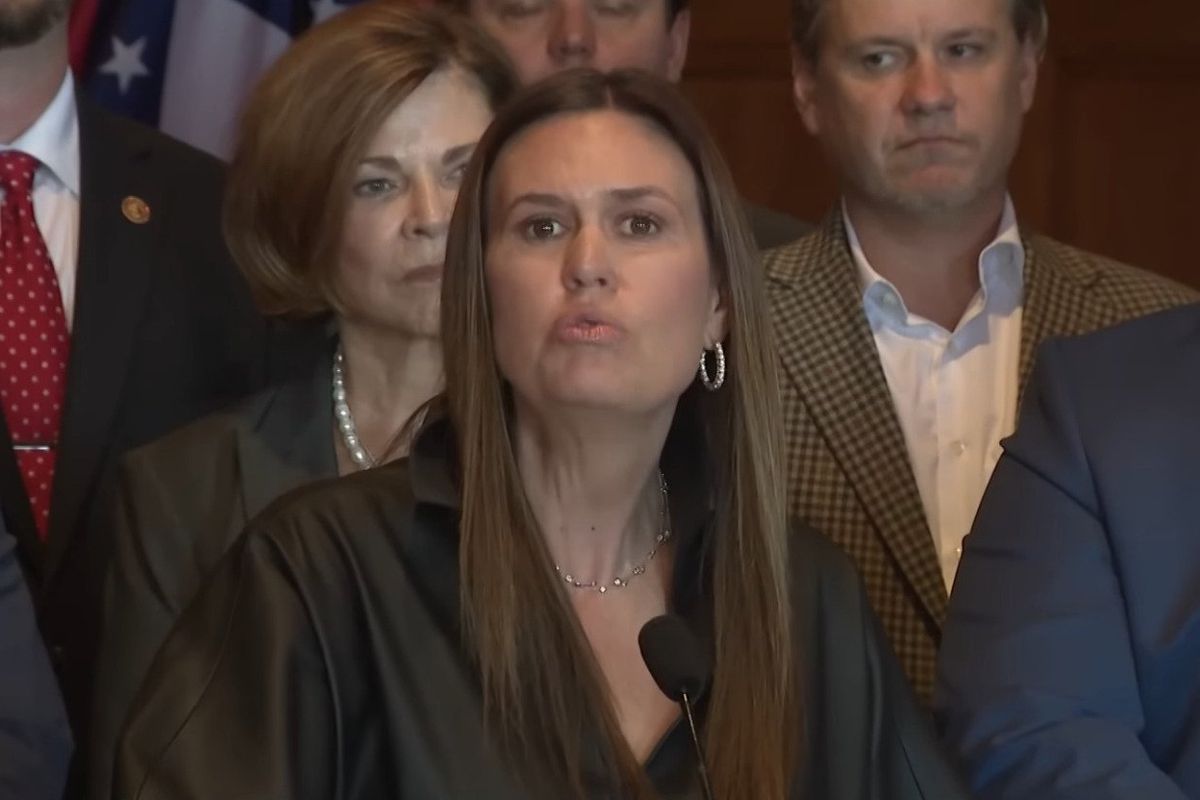 Many liberal and progressive pundits have been predicting a "brain drain" from red states — skillful, college-educated doctors, university professors and teachers leaving because of oppressive MAGA policies. OB-GYNs are worried about draconian anti-abortion laws; teachers and librarians are under attack from the far-right Moms for Liberty.
The New Republic's Timothy Noah, in an article published on November 22, emphasizes that the "brain drain" from red states isn't something that may or may not happen in the future — it's already underway.
"Republican-dominated states are pushing out young professionals by enacting extremist conservative policies," Noah reports. "Abortion restrictions are the most sweeping example, but state laws restricting everything from academic tenure to transgender health care to the teaching of 'divisive concepts' about race are making these states uncongenial to knowledge workers."
Noah continues, "The precise effect of all this on the brain drain is hard to tease out from migration statistics because the Dobbs decision is still fairly new, and because red states were bleeding college graduates even before the culture war heated up. The only red state that brings in more college graduates than it sends elsewhere is Texas, but the evidence is everywhere that hard-right social policies in red states are making this dynamic worse."
Noah cites specific examples, including doctors Kate Arnold and Caroline Flint — a same-sex married couple who left deep red Oklahoma and moved to Washington, D.C. to get away from Republican anti-abortion and anti-contraception activities as well as book bans in their former state
"Kate Arnold and Caroline Flint are two bright, energetic, professionally trained, and public-spirited women whom Washington is happy to welcome — they both quickly found jobs —even though it doesn't particularly need them," Noah explains. "The places that need Kate and Caroline are Oklahoma and Mississippi and Idaho and various other conservative states where similar stories are playing out daily. These two fortyish doctors have joined an out-migration of young professionals — accelerated by the culture wars of recent years and pushed to warp speed by Dobbs — that's known as the Red State Brain Drain."
School teacher Tyler Hallstedt, according to Noah, left Tennessee for Michigan because of GOP education policies. And teachers in Texas, Noah notes, have been "quitting at a rate that's 25 percent above the national average," while South Carolina has "teacher shortages in 17 subject areas this school year, more than any other state."
"With the sole exception of Texas," Noah explains, "red states are bleeding college graduates. It's happening even in relatively prosperous Florida. And much as Republicans may scorn Joe and Jane College, they need them to deliver their babies, to teach their children, to pay taxes — college grads pay more than twice as much in taxes — and to provide a host of other services that only people with undergraduate or graduate degrees are able to provide. Red states should be welcoming Kate and Caroline and Tyler and Delana. Instead, they're driving them away, and that's already costing them dearly."
Reprinted with permission from Alternet.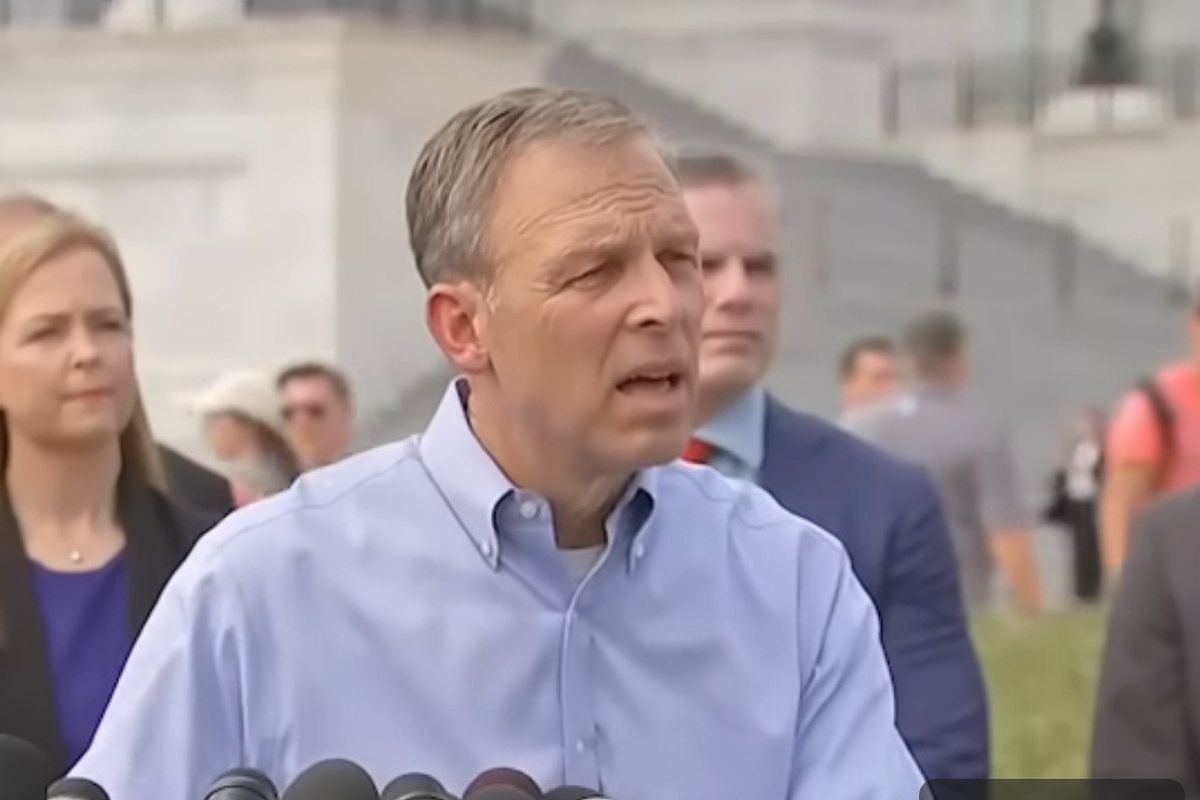 Since Rep. Scott Perry (R-PA) participated in ex-President Donald Trump's plot to overturn the 2020 presidential election, he's faced criticism from both Democrats and Republicans in his state of Pennsylvania.
The Daily Beast notes in a recent exclusive report that "as part of an FBI probe into efforts to overturn the election, in August 2022, the FBI confiscated Perry's phone with a court-authorized search warrant—though the FBI has been unable to access the phone amid legal challenges."
Now, seven Democrats in Pennsylvania believe "they have a real shot at ousting the infamous Trump ally this cycle by banking that voters in Perry's district will reject his role in the 'Big Lie' and hardline brand of politics."
According to the Beast, Democratic candidates like Marine Corps fighter pilot Lt. Col. Mike O'Brien and ex-local broadcast journalist Janelle Stelson "are counting on that sentiment to turn the tides in Perry's Pennsylvania district, which encompasses Dauphin County—home of the state capitol Harrisburg—as well as parts of Cumberland and York counties."
The news outlet notes, "Democrats flipped the Dauphin County Board of Commissioners for the first time in 100 years this month. Some school board races, including in the conservative York County, have also trended Democrat."
Stelson told the Beast, "I can't imagine that people want to continue to vote for somebody who basically negated their votes."
Furthermore, Pennsylvania Republicans against Trump "have piled onto the race to oust Perry," according to the Beast, including "The centrist Democratic Welcome PAC" which financially backs "Republicans Against Perry" headed by "longtime Pennsylvania Republican operative Craig Snyder."
The news outlet notes, "Republicans Against Perry has not backed a Democratic primary candidate—though they may endorse as the race unfolds. In the general election, if the campaign determines the Democratic candidate can be competitive, Republicans Against Perry intends to support their campaign."
Snyder said, "We think he deserves to be replaced, and we think he can be replaced."
State Democratic strategist Mike Minkus added, "Everything from his attempts to steal the 2020 presidential election, to his extreme views on issues that are important like abortion, I think this district is primed to be extremely competitive."
Additionally, Minkus emphasized, "it's never a good thing with voters when the FBI seizes your cellphone."
Reprinted with permission from Alternet.