Federal Deficit Dips Again, But Long-Term Outlook Remains Tough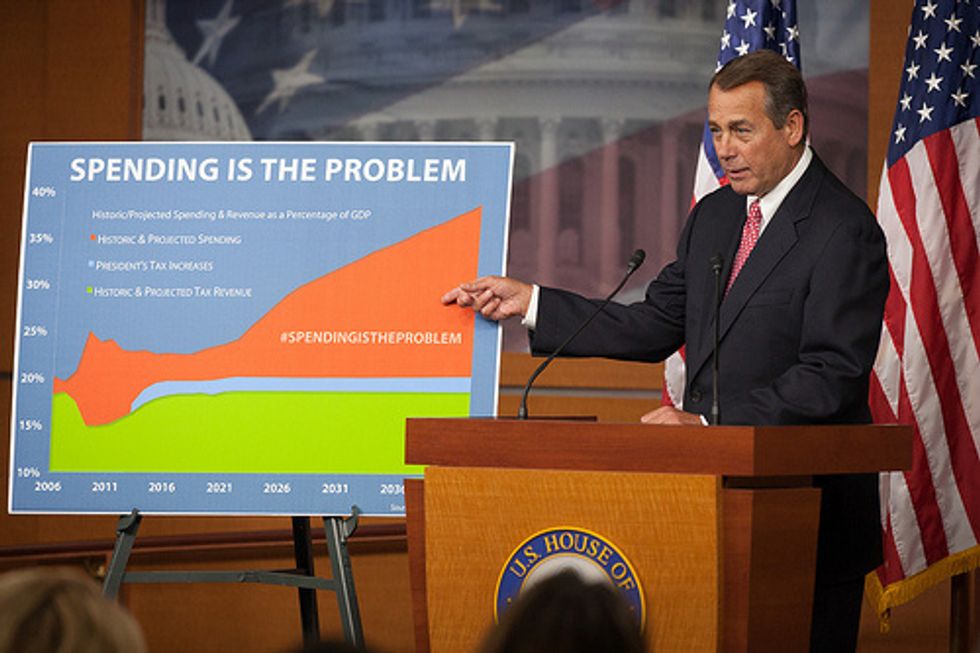 WASHINGTON — The federal deficit is likely to continue its slide — to a lower-than-expected $514 billion for 2014, the nonpartisan Congressional Budget Office reported Tuesday.
Down from last year's $680 billion, the current deficit projection would mark the lowest level since President Barack Obama took office.
However, the nation's sluggish economy still poses long-term budget challenges for Congress.
Thanks to budget slashing and improved tax revenues, the years of record-high red ink, which ran at $1 trillion annually during the recession, appear to have receded for the foreseeable future. The deficit is now back to historical averages of about 3 percent of the nation's gross domestic product, the budget office reported.
But the economy's projected growth is less than once hoped, at a time when the nation's population is aging and will continue to put pressure on federal programs, such as Medicare.
Although public concern over federal spending does not dominate the polls as it did just a few years ago, the accumulated debt has continued to mount.
"The federal budget has fallen sharply," the CBO said in its annual budget outlook, noting that all federal spending except for Social Security and the healthcare programs dropped to the lowest share of GDP since 1940, the earliest year when comparable records were kept.
Nevertheless, the CBO said the economy will continue to have some "slack," with a projected 6 percent jobless rate for the decade. The combination of an aging population and a decline in workforce participation is expected to shave economic growth.
The budget office also said the new health care law, the Affordable Care Act, will play more of a role in shifting labor market participation than previously understood. It is expected to cut the equivalent of 2.5 million full-time jobs from the economy over the decade, largely as lower-wage workers reduce their hours once they become eligible for federal subsidies to defray their health costs.
Overall, the "slack" in the economy means the budget office has revised its growth expectations and that lower revenues are projected to send deficits climbing again in a few years.
Photo: Speaker Boehner via Flickr