Federal Fines For Crude Oil Loaded On Trains Don't Address Tank Car Safety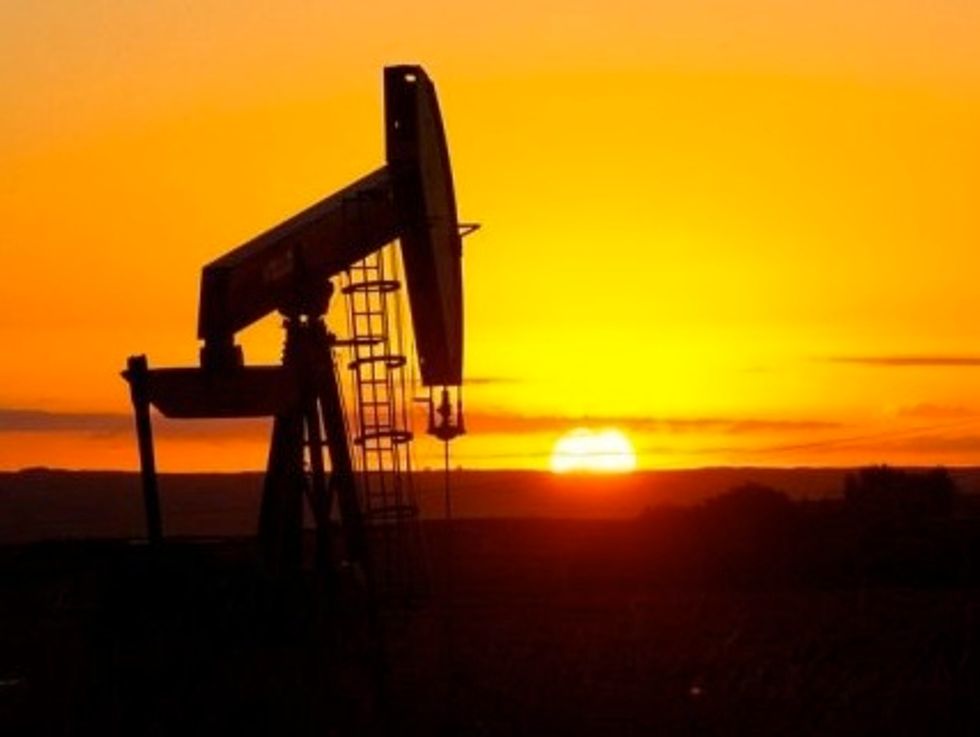 By  Curtis Tate, McClatchy Washington Bureau
WASHINGTON — The Department of Transportation announced fines Tuesday for three oil companies for not properly classifying the crude oil it loaded into rail cars.
However, even if the oil had been properly labeled as more dangerous, it could still have been loaded into the same rail cars with a long history of catastrophic failures in accidents, because current federal regulations allow it.
The Pipeline and Hazardous Materials Safety Administration began investigating whether companies were properly labeling crude oil from North Dakota's Bakken shale region last August, a month after a fiery derailment killed 47 people in Lac-Megantic, Quebec.
That incident and subsequent derailments have led federal regulators to conclude that Bakken shale oil is more volatile than other kinds and should be handled with special care.
Tuesday's fines are the first from that effort, and Hess, Whiting Petroleum and Marathon Oil will pay a combined $93,000 in civil penalties.
"The fines we are proposing today should send a message to everyone involved in the shipment of crude oil," said Transportation Secretary Anthony Foxx. "You must test and classify this material properly if you want to use our transportation system to ship it."
But oil producers, rail companies and tank-car manufacturers are still waiting on the transportation department to issue new standards for tank cars. The DOT-111A cars involved in derailments in Quebec, Alabama and North Dakota lacked safety protections that could have made those accidents less severe, including thicker shells and steel plates to prevent punctures.
The National Transportation Safety Board, which has no enforcement power, has recommended improvements to the DOT-111 cars since 1991, and for tank cars carrying hazardous materials generally since the early 1970s.

Tank cars carrying flammable and toxic gases were retrofitted in the 1980s, but that was well before railroads began moving large volumes of crude oil and ethanol, a business that has only developed in the past decade or so.
Railroads themselves don't own most tank cars; rather, shippers lease them from tank car manufacturers and financial institutions.
Since 2011, tank-car manufacturers have voluntarily built DOT-111A cars to a higher standard, with steel shields to help prevent punctures on the vulnerable ends, or heads, of tank cars, and stronger fittings where the cars are loaded and unloaded.
Jeannie Shiffer, a spokeswoman for the pipeline and hazardous materials regulator, which is responsible for writing tank car standards, said that proper classification of hazardous materials was "the beginning of the process."
As the agency moves forward on such rules, she said, "we will continue taking action whenever necessary to ensure the safe transportation of hazardous materials by rail."
The railroad industry and its regulators tout the relatively safe record of hazardous materials shipments by rail.
Tuesday's civil penalties against the three companies could ultimately help first responders know what kind of hazardous material they're dealing with should a derailment occur.
They would not, however, have substantively changed the emergency response to the derailments in Quebec, Alabama and North Dakota. Because of a comparable series of horrific rail accidents involving flammable materials in the 1970s, most fire departments know that they have little chance of fighting fires of such scale.
After a tank car filled with propane exploded in Waverly, Tenn., in February 1978, first responders have generally have kept their distance from such rail accidents until the fires burn out. In Waverly, 16 people were killed in the explosion, including half the town's fire department, its fire chief and police chief. Dozens of others sustained severe burns.
The Waverly incident and others led to changes in emergency response and tank car design.
AFP Photo/Karen Bleier