Feds Seek Travel Records Of Port Authority's Ex-Chairman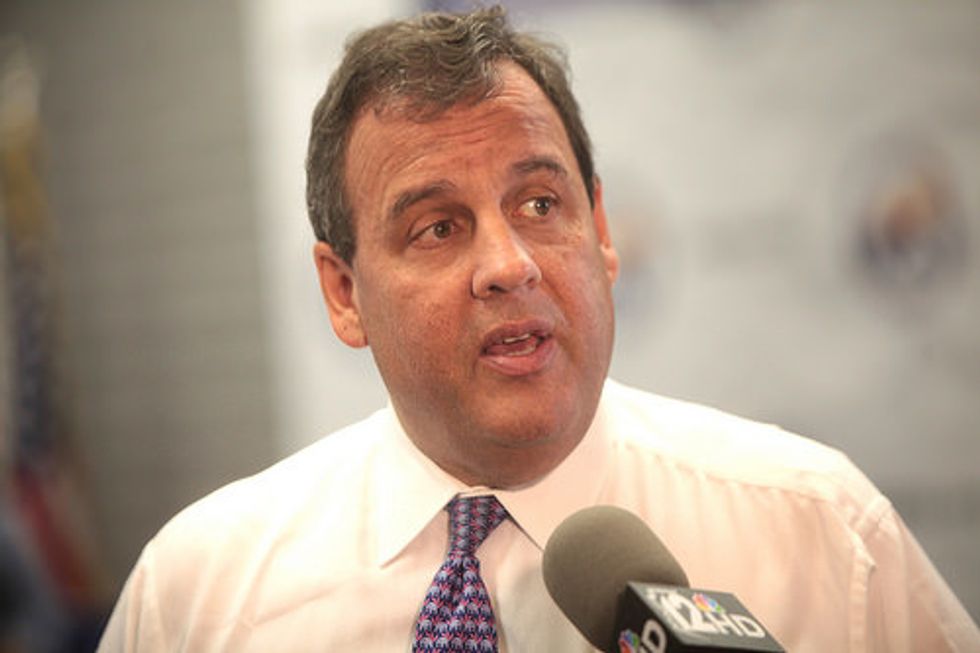 By Shawn Boburg, The Record (Hackensack, N.J.) (TNS)
HACKENSACK, N.J. — Federal prosecutors have demanded that the Port Authority turn over records related to the personal travel of the agency's former chairman, David Samson, as well as his relationship with Newark Liberty International Airport's largest carrier, United Airlines, according to multiple sources, a development that opens yet another line of inquiry in what has become a sprawling criminal investigation.
The subpoena issued last month appears to be part of a probe into a flight route initiated by United while Samson was chairman of the transportation agency that operates the region's airports. The route provided non-stop service between Newark and Columbia Metropolitan Airport in South Carolina — about 50 miles from a home where Samson often spent weekends with his wife. United halted the non-stop route on April 1 of last year, just three days after Samson resigned under a cloud.
Samson referred to the twice-a-week route — with a flight leaving Newark on Thursday evenings and another returning on Monday mornings — as "the chairman's flight," one source said. Federal aviation records show that during the 19 months United offered the non-stop service, the 50-seat planes that flew the route were, on average, only about half full.
United Airlines was in regular negotiations with the Port Authority and the Christie administration during Samson's tenure over issues that included expansion of the airline's service to Atlantic City and the extension of the PATH train to Newark Liberty.
Besides Samson's personal travel records, the subpoena also demands information about votes Samson took while chairman and any communications he had with United and its former lobbyist, Jamie Fox, a close friend of Samson's who has since become Gov. Chris Christie's transportation commissioner.
United declined to comment beyond issuing a statement that it, too, had received a subpoena.
"United has received subpoenas for information and is cooperating," the airline stated, adding that "United has no further comment."
A spokeswoman for Samson didn't provide comment. The U.S. Attorney's Office in New Jersey declined to comment, as did Christie's office.
The revelations come the same week that Christie, who is considering a presidential run, is facing his own controversy over extravagant travel and who pays for it. On Monday, The New York Times reported that casino magnate Sheldon Adelson provided his private jet for the Christie family to go to Israel at a time when Adelson was opposing pending state legislation to legalize online gambling. Christie also accepted a $30,000 hotel stay on a trip to Jordan paid for by King Abdullah, who the Christie administration has said is a friend of the governor.
On Sunday, The Record reported that the non-profit group paying for three of Christie international trips in the past six months is backed with donations from companies that do business with the state and regularly lobby lawmakers, including Christie.
The federal investigation led by U.S. Attorney Paul Fishman began with the George Washington Bridge lane closings nearly 13 months ago. The office has remained circumspect about the special grand jury's focus. But the subpoenas issued in the past month — including to Christie's re-election campaign and now to the Port Authority for records related to United — suggest that it has widened far beyond the shut-down lanes that clogged Fort Lee's local streets in September 2013.
Federal prosecutors had previously issued a subpoena for records related to votes Samson took, but this is the first public indication that prosecutors are focusing on his relationship with United.
Samson is a founding partner of a powerful law firm in West Orange, Wolff & Samson, which has earned millions doing legal work for numerous government agencies during Christie's tenure. In 2013, the firm was counsel to five different state agencies.
Samson also spent many weekends in South Carolina.
Property records show a home in Aiken is under the name of Samson's wife, Joanna Dunn Samson, a former deputy commissioner for the state Department of Environmental Protection. Her profile on the website of an animal advocacy non-profit group whose board she sits on says she moved to Aiken with her husband in 2006.
Samson served as the chairman of Christie's transition team after he was first elected, and Christie appointed him to lead the Port Authority. He was elected chairman of the agency's board of commissioners in February 2011 and resigned on March 28, 2014, amid controversy over whether he had any role in agency decisions that benefited his law firms' clients. The non-stop flights between Newark and Columbia began on Sept. 6, 2012, according to Lynne Douglas, a spokeswoman for the Columbia Metropolitan Airport.
There was relatively little demand.
In November 2012, there were 16 nonstop flights between the two cities, representing 800 available seats. But only 244 of them were occupied, according to data from the Bureau of Transportation Statistics.
A spokeswoman for United declined to say why the service, operated on Embraer 145 jets by the airlines' ExpressJet division, was initiated or canceled, citing the investigation.
State records show that state Transportation Commissioner Fox's previous company, Fox & Schuffler, was paid $45,000 a year to lobby on behalf of United as far back as 2011. He represented Continental Airlines in 2010, before it merged with United, records show. Christie appointed the Democrat to be his transportation chief last September. Samson and Fox, close friends, served together under former Gov. James E. McGreevey. Samson was attorney general; Fox was also McGreevey's transportation commissioner and later his chief of staff. Fox then went on to serve as the Port Authority's deputy executive director.
It's unclear what role Fox had in discussions between United and the Port Authority or the Christie administration. Lobbying records show that while Fox was a lobbyist, he regularly represented the airline before New Jersey's Departments of Labor and Treasury regarding "general aviation" and wage issues. Fox is no longer a member of the boutique firm, which has changed its name, according to its website.
Fox did not return a call on Thursday.
Samson and Christie met with United representatives at least once while negotiating, the airline has previously said. They met with company CEO Jeff Smisek on Aug. 23, 2013, for example, to discuss the airline's operations in Newark and Atlantic City, a spokeswoman for the airline said previously. A spokesman for the governor was asked whether administration officials or the governor were aware of the flight, or the allegation that Samson had referred to it as "the chairman's flight." He declined to comment.
In 2013, the Port Authority promised to lengthen the PATH rail line to Newark Liberty, an extension that would directly connect Manhattan with United's hub in Newark. And United agreed to begin flights out of Atlantic City, a key part of Christie's effort to revive the struggling resort town.
Samson's law firm served as bond counsel for the South Jersey Transportation Authority, which handed over operational control of the Atlantic City Airport to the Port Authority.
United pulled out of Atlantic City in November and filed a complaint with the FAA the following month alleging that the Port Authority was improperly diverting airport fees to non-aviation projects.
Photo: Gage Skidmore via Flickr