Feinstein: CIA May Have Violated Constitution With Monitoring Of Senate Staffers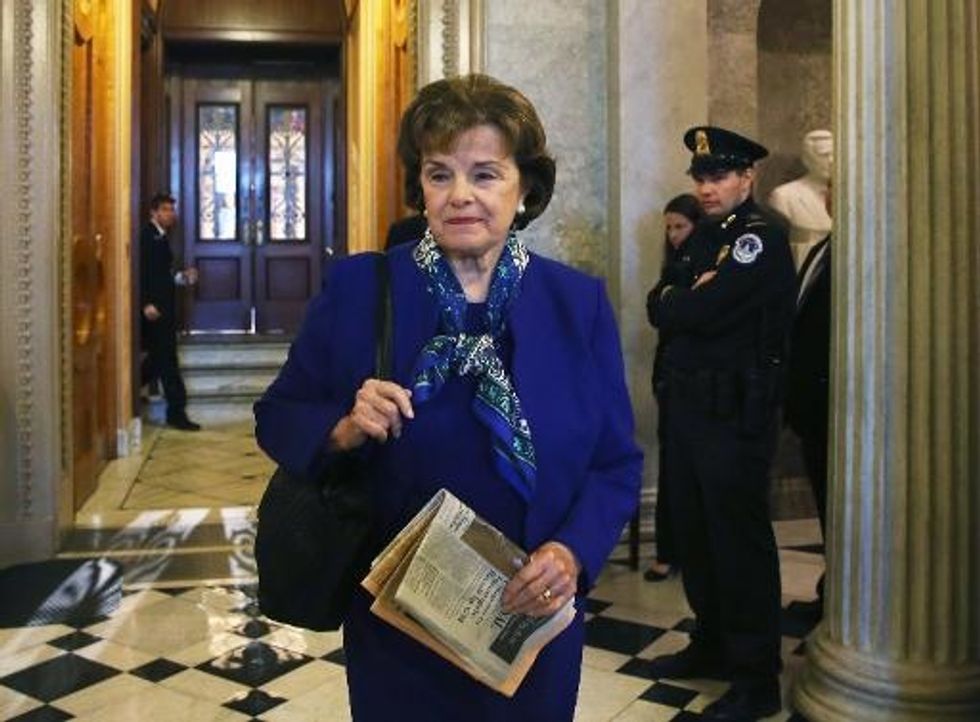 By Ali Watkins, Jonathan S. Landay and Marisa Taylor, McClatchy Washington Bureau
WASHINGTON — The chair of the Senate Intelligence Committee threw down the gauntlet Tuesday morning in a feud unfolding between the CIA and its oversight panel, asserting that the agency may have broken the law in an effort to derail the panel's report on the agency's harsh detention and interrogation program.
In a stunning speech on the Senate floor, Dianne Feinstein, D-Calif., accused the agency of possibly violating the Constitution when it monitored her committee's computers and sought a criminal investigation of committee staffers.
"The CIA's search may well have violated the separation-of-powers principles embodied in the United States Constitution, including the speech and debate clause," she said. "It may have undermined the constitutional framework essential to effective congressional oversight of intelligence activities."
Feinstein fiercely defended the staff's actions throughout the course of the report's creation, saying that the staff removed a classified internal CIA report from a secure CIA facility because it was necessary to fulfill the panel's oversight responsibilities. She said when the staffers printed out the documents and took them to the Capitol, they did not break the law, as the CIA contends.
Feinstein also asked the other senators to support the committee in declassifying parts of the report, despite the CIA's resistance to doing so.
"The recent actions that I have just laid out make this a defining moment for the oversight of our intelligence community," Feinstein said. "I believe it is critical that the committee and the Senate reaffirm our oversight role and our independence under the Constitution of the United States."
Speaking at a separate public event, CIA Director John Brennan denied Feinstein's charges and said he would act if the CIA, the committee staff or he personally were found to have done anything improper.
AFP Photo/Mark Wilson