Ferguson Police ID Officer Darren Wilson As Shooter Of Michael Brown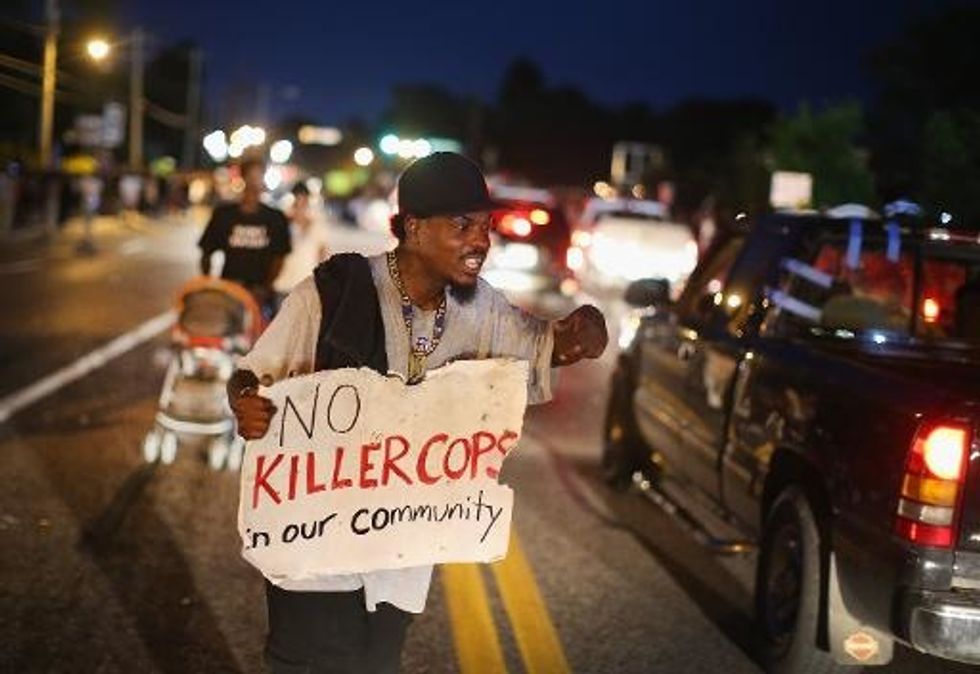 By Kevin Mcdermott, St. Louis Post-Dispatch
FERGUSON, Mo. — Ferguson Police Chief Thomas Jackson this morning identified Darren Wilson as the officer who shot and killed an unarmed teenager last Saturday.
Wilson is a 6-year veteran of the force. He was placed on paid administrative leave after the shooting.
Michael Brown, 18, was shot multiple times Saturday afternoon in the 2900 block of Canfield Drive.
The 2014 graduate of Normandy High School was due to start classes at Vatterott College on Monday. His mother, Lesley McSpadden, said her son was walking to his grandmother's when he was gunned down.
His death prompted almost immediate protests in Ferguson, including Sunday night demonstrations that led to rioting and looting. Protesters looted and then set fire to a QuikTrip store and vandalized others in the area near where Brown was killed.
Demonstrations and protests escalated, reaching a climax on Wednesday night when St. Louis County officers in full riot gear responded with tear gas, rubber bullets, and armored vehicles. About a dozen people were arrested, including two national reporters and a St. Louis alderman.
That led to Thursday's change in direction — when Gov. Jay Nixon put the Missouri Highway Patrol in charge of the security in Ferguson and removed St. Louis County police.
The change was dramatic and immediate, as Thursday night's police presence lacked gas masks, smoke bombs, and military gear. Capt. Ronald S. Johnson, the patrol officer put in charge, walked and talked with protesters, exchanging hugs and answering questions.
AFP Photo/Scott Olson
Interested in national news? Sign up for our daily email newsletter!