Fewer Hurricanes Predicted In Updated Forecast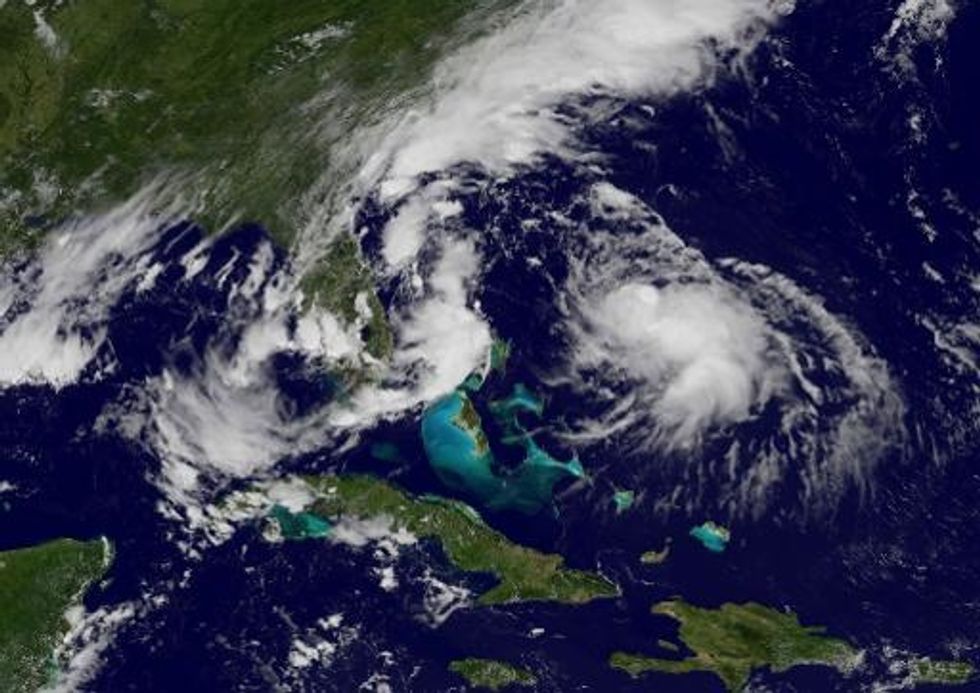 By Jenny Staletovich, The Miami Herald
Forecasters upped the odds for a slow hurricane season Thursday, predicting even fewer storms as record strong winds in the upper atmosphere keep a lid on brewing storms.
Just five to 10 storms are predicted over the rest of the season that runs through November, said Gerry Bell, lead hurricane forecaster for the National Oceanic and Atmospheric Administration. Counting Arthur and Bertha — two hurricanes that arrived early in July and August — only one to four more hurricanes are forecast. The prediction for the number of major storms with winds topping 110 mph still stands at up to two.
"But that doesn't mean the season is over," Bell said. "Four hurricanes is a fair amount and all it takes is one of those to make landfall."
In May, forecasters predicted eight to 13 named storms, three to six hurricanes, and one to two major hurricanes. They initially believed that an El Nino weather pattern would develop over warming Pacific waters and keep the season in relative check. They also forecast a slow monsoon season off West Africa, in addition to strong winds in the upper atmosphere.
As it turns out, the El Nino pattern has wilted and is now less likely to form during the Atlantic hurricane season. But the record upper winds and weak monsoon conditions appear to be enough to tamp down the season, Bell said. Tropical waters in the Atlantic that feed storms have also remained cooler than expected.
"They're in place independent of El Nino," he explained.
Upper atmosphere winds play a crucial role because they make it difficult for storms to grow in strength. Finding out what produced this year's persistent pattern will take more study, he said, particularly if it relates to climate change.
Since 1981, an average hurricane season has produced 12 named storms, with six hurricanes and three major storms. For the last eight years, Florida — which has been hit more than any other state — has been struck by just one major storm despite more than 1,200 miles of coastline that open it up to storms from almost every direction.
While welcome, this week's improved forecast should not be taken as a free pass for the season, Bell warned. Forecasters still can't say in advance what direction storms may take and even one can make life miserable. Take Arthur, which turned the Fourth of July holiday into a frustrating evacuation for much of the Outer Banks when it struck as a Category 2 on July 3.
"There's no way to predict so far in advance where a hurricane is going to strike," Bell said. "Even a slow moving tropical storm can dump a foot of rain."
AFP Photo
Interested in world news? Sign up for our daily email newsletter!