Fighting Addiction With Another Drug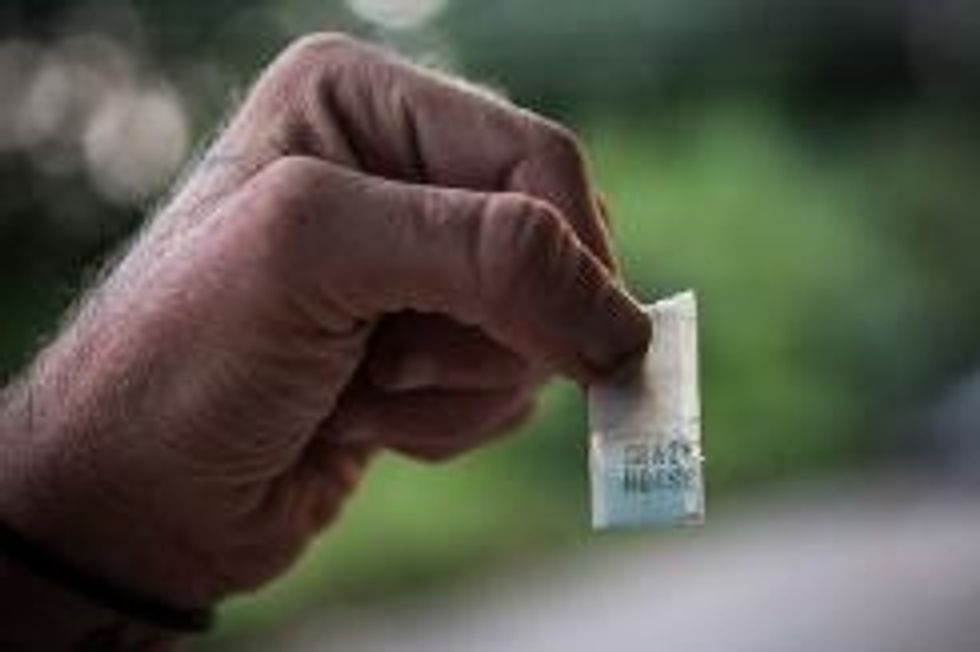 By Sandi Doughton, The Seattle Times (TNS)
SEATTLE — Amber Mellen was a newlywed when her soldier husband was killed in Iraq. Just 18 years old, she turned to pain pills to dull the grief.
But Mellen got hooked on the drugs and spiraled into addiction. Before long, she was shooting up heroin.
"It was so easy to get, and so many people are doing it," she said. "People who you see in the grocery store, people you would never expect are using it."
New data from the University of Washington show that heroin use among young adults in Washington state is soaring, particularly in rural and suburban areas where treatment and counseling can be hard to find.
Last year, heroin was the leading reason people ages 18 to 29 sought treatment for substance abuse, far surpassing admissions for alcohol, methamphetamine or prescription drugs. The number of young people admitted for heroin treatment has more than quadrupled since 2007.
Experts believe many drug users are turning to heroin because recent rules have made it harder to get prescription painkillers like oxycodone. Drug cartels have rushed to fill the gap with Mexican black tar and other forms of heroin, which can sell for as little as $20 a dose.
Yet many doctors remain reluctant to prescribe a medication that can help some patients overcome addiction without having to travel to a methadone clinic every day.
Buprenorphine, marketed under the name Suboxone, is available for addiction treatment. But an analysis published this year found that fewer than a third of certified physicians surveyed were giving patients the drug.
Many doctors who don't prescribe buprenorphine said they were wary of working with addicts without a more robust system of counseling and social assistance.
"It's really a crisis," said Dr. Roger Rosenblatt, an author of the study and associate director of the University of Washington's Rural/Underserved Opportunities Program. "People are suffering, people are dying, and we have the therapy for it."
Only 10 to 20 percent of people who need some form of addiction treatment are getting it, said Dr. Charissa Fotinos, deputy chief medical officer for the Washington State Health Care Authority.
Like methadone, "bupe," as it is sometimes called, blocks symptoms of withdrawal and craving, and it helps users avoid the temptation to relapse. The risk of overdosing on bupe is much lower than on methadone. And while methadone must be administered at a clinic, buprenorphine can be prescribed for use at home.
That's particularly helpful for young adults, who may be facing years of treatment while juggling school, work and families, said Caleb Banta-Green of the university's Alcohol and Drug Abuse Institute. Rural residents also can benefit significantly, because most of the state's methadone clinics are in urban areas.
"Getting to a methadone clinic every day can be a pain in the butt for a lot of people," he said.
By the time Mellen decided to seek treatment, she had been shooting up for three years. "I was the worst of the worst," she said. "At the end, I was on the street."
She tried methadone, but it put her into a stupor. Suboxone eased the gnawing desire for heroin, and helped clear her head.
"It made me myself again," she said.
Now 26, Mellen has been on the medication for two years. She gets it from Dr. Lucinda Grande, a primary-care physician in Olympia. With a long-standing interest in chronic pain and drug abuse, Grande was eager to take the eight-hour class required of doctors who want to prescribe buprenorphine for addiction.
Grande often has to turn patients away. "I just feel so guilty because somebody might be a good candidate, and they really need this drug, but I can't take them."
The Affordable Care Act requires Medicaid and most private insurance to cover substance-abuse treatment. That includes buprenorphine, which can cost $300 a month or more.
But many physicians don't want to work with addicts or add a new type of treatment to their already-busy practices. None of Grande's five partners at Pioneer Family Practice decided to prescribe buprenorphine.
"It's a very demanding group of patients," said Dr. Edward Cates, one of those partners. He also worries that the benefits of the medication have been exaggerated.
Clinical trials show that buprenorphine is slightly less effective than methadone in eliminating opioid abuse. Like methadone, it can also be dangerous.
The drug is an opioid and can generate a high in people who aren't regular users. It has become part of the illegal drug market — diverted by unscrupulous patients and purchased by recreational drug users and addicts who can't get a prescription. Buprenorphine has also been linked to several hundred overdose deaths nationwide. In most cases, though, the victims had ingested several different drugs.
"I'm not trying to undersell its risks," Banta-Green said. "But I personally don't have any doubts that the benefits outweigh the risks."
Addiction is a chronic, relapsing condition, and many people have to go through multiple cycles of treatment before it sticks, Banta-Green said. But decades of studies show that maintenance medication, like methadone and buprenorphine, is the most powerful tool available to help users stay off heroin and related drugs.
Meanwhile, health experts also hope to raise awareness of an antidote that could reduce the number of overdose deaths in the state if administered quickly.
Naloxone, sold under the trade name Narcan, can save people who take too much heroin, methadone or prescription pain pills.
Some ambulance crews carry the drug, and several pharmacies around the state stock a nasal-spray version. It's available without a doctor's visit to opiate users and their friends and families.
AFP Photo/Andrew Burton