Finally, House Of Cards Is Less Sensational Than Real Life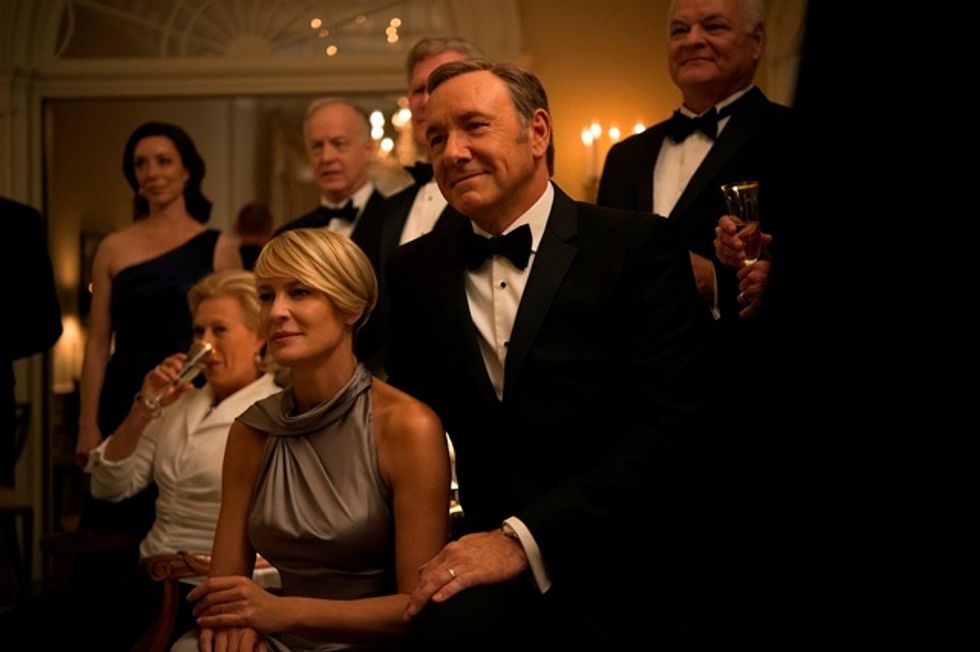 Yesterday, Netflix released its first trailer for the fourth season of House of Cards, the wildly popular show produced by the online streaming service. The trailer reveals a bubbling conflict between Frank Underwood, currently the president and seeking reelection, and Claire Underwood, his wife and foil, as they wreak havoc on Washington in a contemporary, fictional United States.
Sure, there's a destructive and power hungry couple who've turned their guns against each other, enmeshed in a failed marriage and a nearly-failed presidency. But there's no fascist insult comic pawning his celebrity to dupe middle America's underemployed. Yes, there's a faucet dripping with what looks like blood, but there are no post-industrial cities forced to drink the lead-tainted result of their governor's austerity fetish.
There are no Brooklynite Socialists, no neurosurgeons hawking snake oil, no indictments over faked organ harvesting videos, no Ivy League hard liners preaching Christian theocracy. No confused mama's boys, no overwrought coverage of repeated talking points, and no chance — at least, judging from the trailer — that perhaps the most experienced candidate in recent history finds her political ambition stunted by some social media movement created by voters half her daughter's age.
All the political triangulation and murder seem tame by comparison. The next season comes out on March 4.