First Tropical Storm Of Season, Arthur, Slogging Off Florida Coast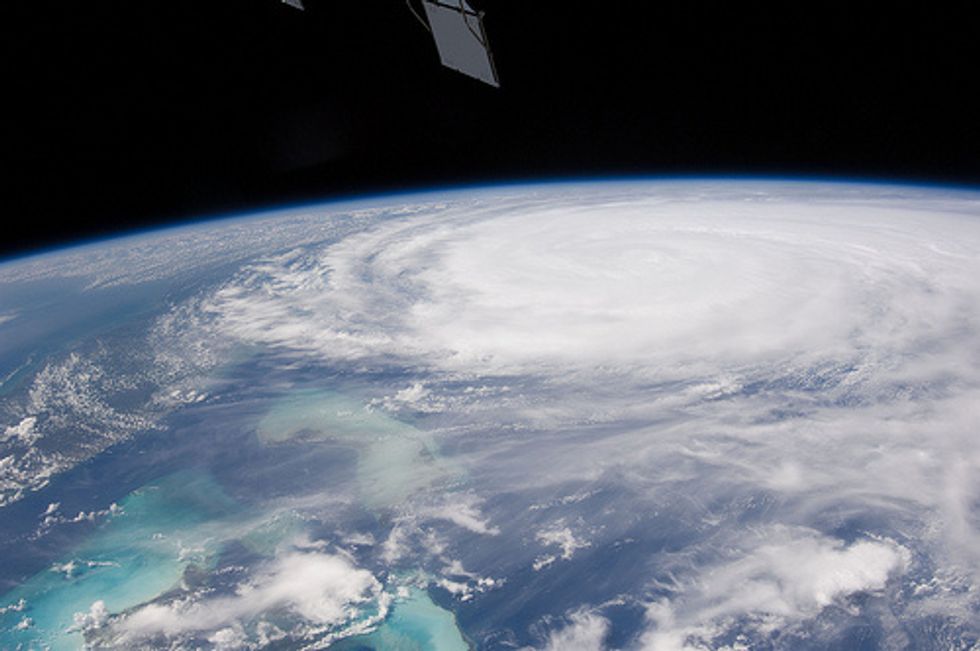 By Jenny Staletovich, The Miami Herald
MIAMI — The season's first tropical depression blossomed into Tropical Storm Arthur on Tuesday as it slogged north along the coast of Central Florida.
The storm, with tropical force winds extending about 45 miles, was headed northwest at 2 mph and could strengthen into the season's first Atlantic hurricane later Thursday when it reaches the Carolinas, said National Hurricane Center spokesman Dennis Feltgen.
Forecasters expect the storm to remain offshore as it continues north and turns to the east later Tuesday or Wednesday.
"We're now urging folks on the coast to monitor the situation because a lot of people have beach plans for the holiday, so they need to be watching this real close," Feltgen said.
The slow-moving storm triggered a tropical storm watch for the state's east coast, from Fort Pierce to Flagler Beach.
As it trudges north, South Florida can expect even more rain from Arthur's lingering tail, forecasters said. The wet system may dump one to three inches of rain along the east coast, with some spots receiving as much as five inches. The northwestern Bahamas could see two to four inches, with as much as six inches in some areas.
The rain that soaked the area Monday should continue Tuesday as winds from the east and west collide to spark more rain, said National Weather Service meteorologist Dave Ross. On Monday, parts of Miami Beach received as much as 3.5 inches. The Doral area also topped three inches, but Miami International Airport received less than two inches.
"It can really vary," Ross said. "Two to four is not out of the question, but you can see higher amounts."
Bands from the storm should continue to feed rain Tuesday and Wednesday, but by Thursday clouds are expected to clear out with the chance of rain dropping to about 20 percent, he said.
If Arthur strengthens to a hurricane, it will become the first storm in a season that forecasters with the National Oceanic and Atmospheric Administration project to be slow. Just eight to 13 tropical storms are forecast, with three to six growing into hurricanes and two becoming major storms packing winds over 111 mph. On average, 12 named storms form, with six turning into hurricanes and three strengthening to major storms.
While no hurricanes have struck Florida in eight years, there have been near misses, including Dorian, which made a beeline for Florida last July before turning north.
Photo via NASA's Marshall Space Flight Center
Interested in national news? Sign up for our daily email newsletter!