'Fiscal Cliff' Deal In Jeopardy As Republicans Demand Spending Cuts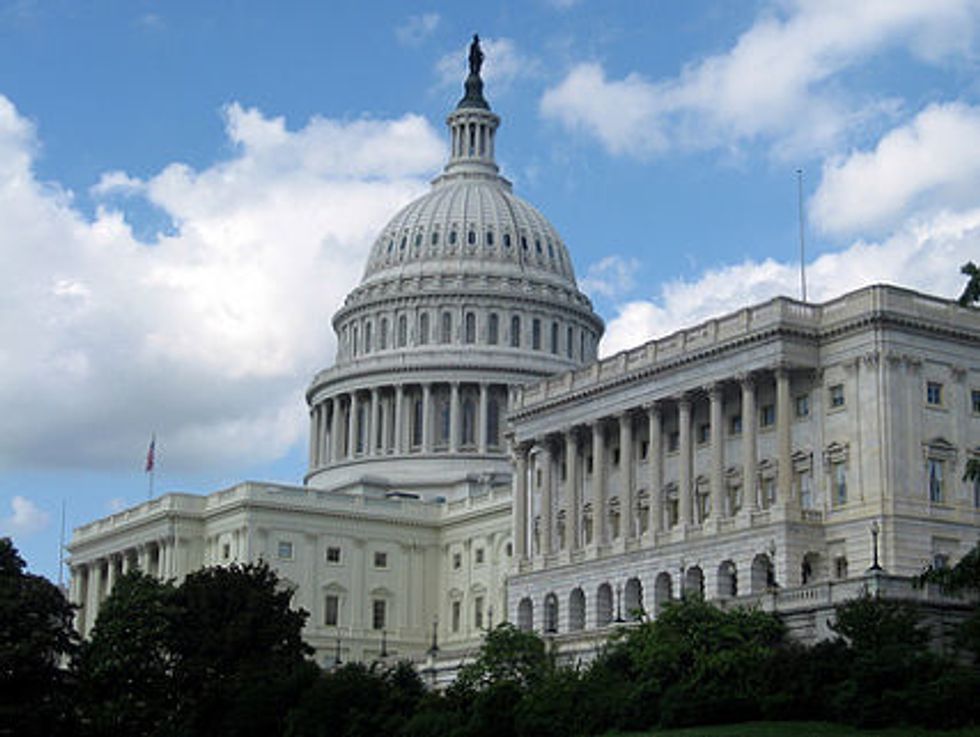 The Republican majority in the House of Representatives is reportedly preparing to reject the Senate bill to avoid the so-called "fiscal cliff," in a move that could devastate the economy.
House Republicans met for hours Tuesday afternoon to discuss the Senate's compromise bill, which passed Monday night by an overwhelming 89-8 margin. The Senate bill would renew tax cuts — which expired at midnight Tuesday — on all incomes under $400,000 for single filers and incomes under $450,000 for joint filers. Additionally, the Senate bill includes a one-year extension of unemployment insurance, and a two-month delay of the sequestration budget cuts.
Politicohas reported that House Republicans are "overwhelmingly" opposed to the Senate bill due to its lack of spending cuts, and the fact that it delays the sequestration cuts. According to the report, it is "nearly certain" that House Republicans will amend the bill to add more spending cuts, and send it back to the Senate.
House Speaker John Boehner has not indicated whether he will ultimately support the measure, but in a statement released by his office, he and Majority Leader Eric Cantor warned that "The lack of spending cuts in the Senate bill was a universal concern among members in today's meeting."
Cantor has flatly rejected the deal, telling reporters outside the meeting, "I do not support the bill." Several other congressmen, including California Rep. Darrell Issa, Kansas Rep. Tim Hueslkamp, and Michigan Rep. Justin Amash, have also spoken out in opposition.
As of 4pm, no vote had been scheduled on the Senate compromise. Republicans are scheduled to meet again early Tuesday evening; depending on the outcome of that meeting, the House may not vote at all on Tuesday.
If Republicans do attempt to amend the bill to add more cuts, Boehner will first have to round up 217 votes — which is far from a sure thing, as the speaker found out earlier in December with his failed "plan B."
Even if Boehner does successfully amend the bill and send it back to the Senate, such a move would likely scuttle the deal. The Senate is extremely unlikely to take up an amended bill after passing their own version nearly unanimously; as one Democratic leadership aide told BuzzFeed's Rebecca Berg, "We're done."
Vice President Joe Biden, who negotiated the terms of the Senate bill with Republican Minority Leader Mitch McConnell, met with House Democrats on Capitol Hill today in a separate meeting. As he left, Biden sounded cautiously optimistic that the deal would pass in the House of Representatives.
"I never predict anything about what the Congress can do. I feel good though," Biden said. That was before the Republican meeting concluded and Cantor spoke out in opposition, however.