Five Undercovered Midterm-Election Stories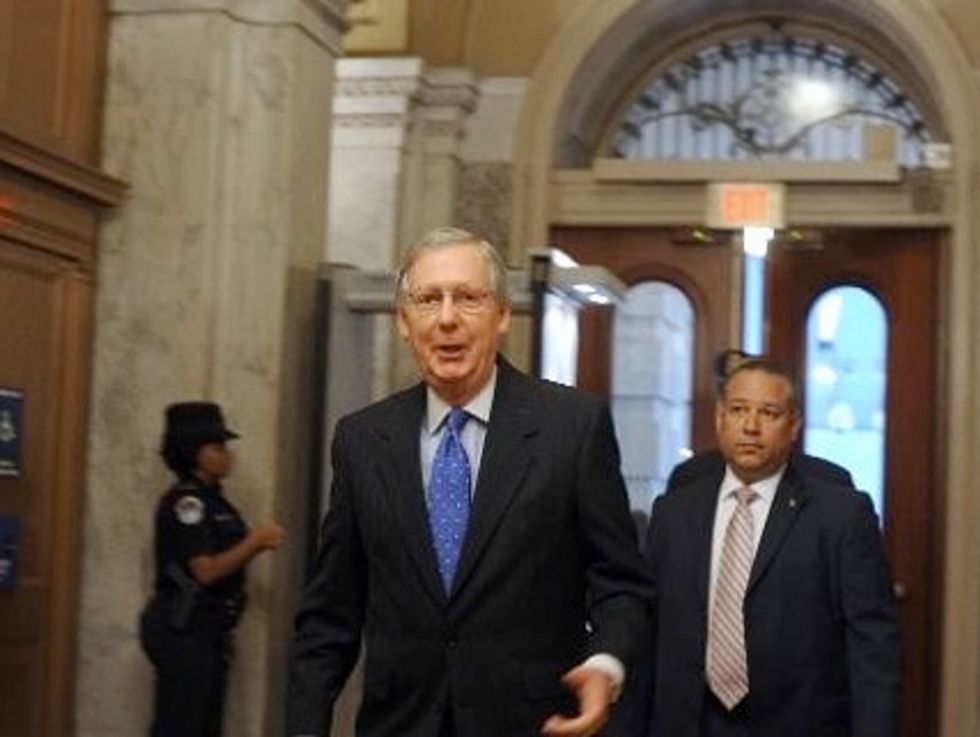 Sept. 12 (Bloomberg View) — It's terrific that we have six polling aggregators and forecasting models, each giving us rapidly updated odds for every Senate seat. It's nice to have the chances of a Republican majority in the next Senate (continued aggregation-of-aggregation odds: tossup, very slight edge to Republicans).
But as many have noted, things aren't going to change much depending on whether there are 51 or 50 Republican senators in 2015. A majority of 55 seats, up from a minority of 47 (more or less the edges of the likely range) would matter more. And Senate majorities are more important now than they were 30 or 40 years ago. So I have no complaint about the media focus on the Senate margin.
On the other hand. it's not as if Senate margin is the only pressing question. So here are five things concerning the November midterm elections that could use more reporting and more attention:
Who are these senators? Party is more important than ever in the Senate, but single senators still matter. Whether it's Ted Cruz, Elizabeth Warren, Tom Coburn or Dianne Feinstein, plenty of senators are far more than just generic Democratic or Republicans. It's not just about ideology, the issues they care about can have important policy consequences, as can their styles. The media focuses on those in close races (and their strengths and weaknesses as candidates), but some coverage of the incoming sure winners would be great, too.
Governors! Perhaps because the Senate has a clear party contest story line, we're getting plenty of coverage of that, even though most of the forecasters are handling both offices. Governors have huge policy effects. Let's see more coverage.
State legislatures. The flip side of the entry above. I've seen a little mention of legislature importance down the road in the context of redistricting, but states are going to pass lots of laws in 2015 and 2016, and partisan control of chambers is going to make a major difference. And by the way, state legislation is contagious. So even for those in states without close contests, the electoral outcomes in other states may produce legislation that will eventually be adopted elsewhere or at the federal level. These are national stories.
It's a cliché of media criticism, but it would be nice if we heard more about the candidates' policy platforms. We've had some (Greg Sargent, for example, is tracking how Obamacare is being used), but it's often in the context of how it plays in campaigns, not what it means after the election.
The House. It's true that the most important thing to know about any House member is their party affiliation. Unlike with the Senate, by far the most important thing is who holds the gavel — and we know it's going to be the Republicans in 2015. But margin of victory does matter, both for the next House and (especially) because the larger the margin, the greater the chances of hanging on to the majority. As usual, the total coverage for House elections tends to be somewhat less than that of single House special elections during slow spots in the electoral cycle.
So I'm not complaining. A lot of the coverage of control of the Senate is very good, and it is a legitimately important question. Just not the only one. Hey, reporters! We're under the two-month mark; how about some good reporting that goes beyond control of the Senate.
AFP Photo/Jewel Samad
Want more political news and analysis? Sign up for our daily email newsletter!