Former Economics Adviser Reveals Trump Lied About Medicaid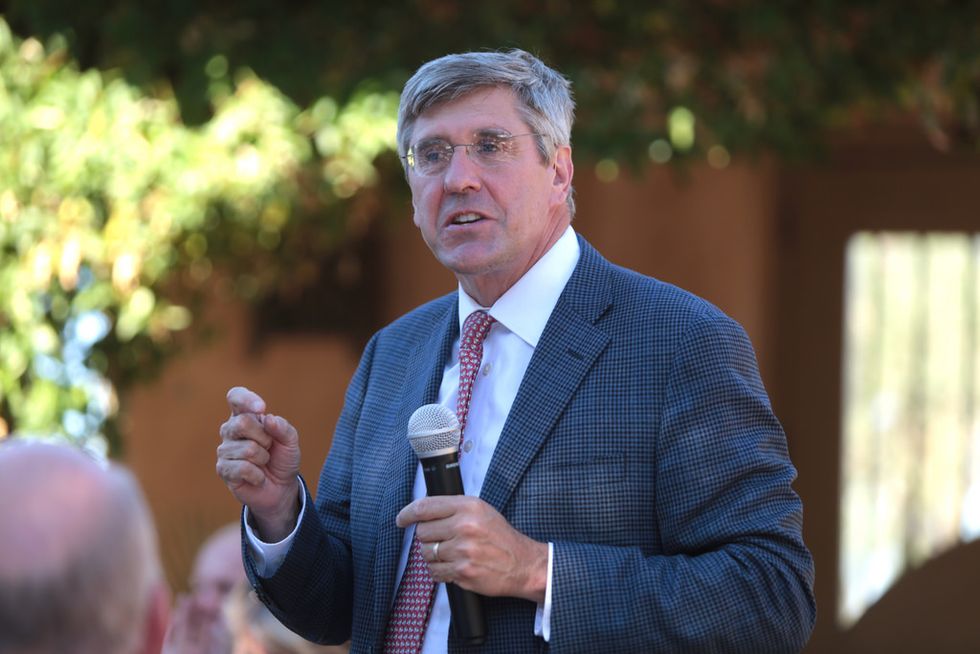 Reprinted with permission from MediaMatters.
Discredited right-wing economic pundit and former Trump campaign economic adviser Stephen Moore accidentally let slip that gutting the Medicaid program "was central" to President Donald Trump's plan to repeal Obamacare, despite the president's repeated assertions that he would not touch the program. The statement corroborates admissions Moore made at a private event last July, when he claimed that Trump would fund massive tax cuts and reckless spending by dismantling programs that provide basic living standards for millions of Americans.
During the May 8 edition of CNN Newsroom, Moore — CNN's "senior economics analyst" — was joined by University of Chicago economist Austan Goolsbee to discuss the merits of billionaire businessman and philanthropist Warren Buffett's argument that the Trump health care agenda amounts to little more than a tax cut for the rich funded by cuts to health care subsidies for low-income Americans. Goolsbee pointed out that Trump's health care legislation "cuts taxes for high-income people by hundreds of billions of dollars" at the expense of Medicare and Medicaid, which Trump promised "he would never cut." Moore interjected falsely: "He never said that we weren't going to reform Medicaid," arguing, "That was central to our plan all along":
Moore's claim was debunked on air by co-hosts John Berman and Poppy Harlow, as well as Goolsbee, who cited Trump's tweets and public statements as proof that he had broken his promise to protect Medicaid. Reporters who tuned in for the performance also noted Moore's false statement. Moore accepted Berman's correction before quickly pivoting to talking points extolling the virtues of converting Medicaid to block grants, which would also amount to a massive benefit cut for recipients.
Moore's secondary claim that gutting Medicaid was "central to our plan all along" drew little notice from the fact-checkers, but it sheds light on Trump's real agenda. According to a September 7 article from HuffPost political reporter Christina Wilkie, Moore had outlined Trump's often contradictory economic plans during a "question-and-answer session" at a private July 14 meeting of the conservative Council for National Policy (CNP) in Cleveland, OH. During the event, Moore suggested that Trump planned to pay for his costly economic agenda by removing supposedly onerous public protections imposed by the federal government and enacting "draconian public assistance reforms and cuts in social services." Since taking office, Trump has proposed a budget and health care agenda that would fulfill those promises. As the article noted, Moore's zeal for tearing down anti-poverty programs, including Medicaid, seems to undermine Trump's claim that he would focus on "looking out for the downtrodden." It also confirms that imposing this harsh agenda — and lying about it — was indeed "central to" the Trump team's economic plan "all along."