Former GOP Defense Chief Gates Warns Of Ongoing Russian Attack
@kerryeleveld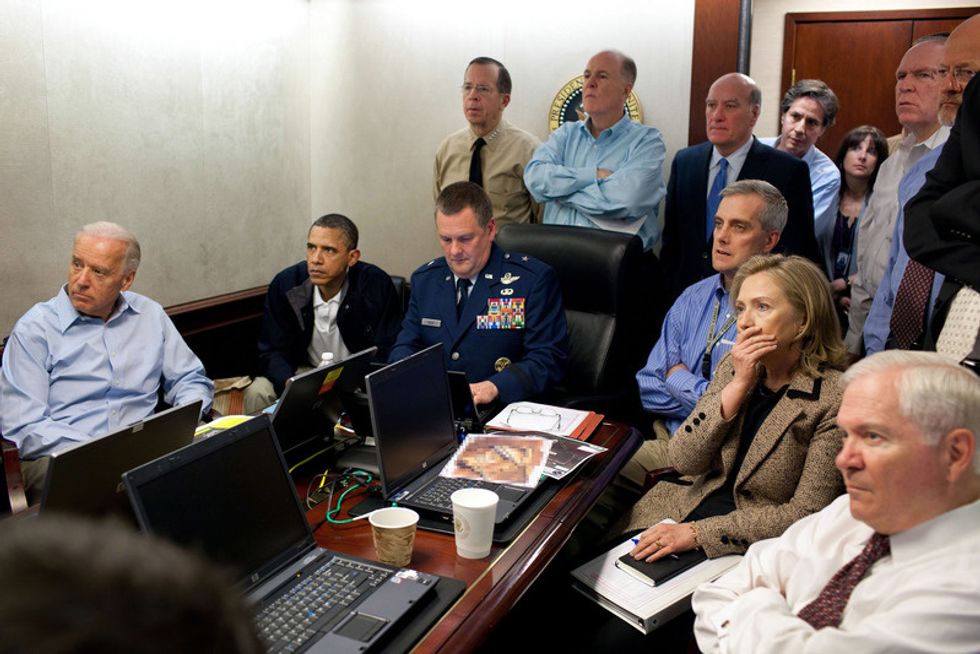 Reprinted with permission from Alternet.
As Republican lawmakers try to pull the wool over America's eyes on Russia's continuing attack on our nation, former Defense Secretary Robert Gates has a message for them: Shut. Up.
"The piece of the Mueller report about Russian interference is not 'case closed,'" Gates, a Republican who served as defense chief for both George W. Bush and Barack Obama, said Sunday on Face the Nation. "And, frankly, I think elected officials who depend on honest elections to get elected ought to place as a very high priority measures to protect the American electoral system against interference by foreigners." Gates also called Donald Trump's failure to confront Russian President Vladimir Putin about the incursion in a recent call a "mistake."
"I think he should've said, 'We've had this discussion, the evidence is in and don't ever do this again or there will be consequences for Russia,' " Gates said. "I think he very much should have raised it with him."
Trump announced Monday that he would once again meet with Putin at the upcoming G-20 conference in Japan in late June. The Russian media had reported the meeting a day earlier, claiming Trump had requested it—which is frankly completely plausible and yet another example of Russia owning the media war with the Trump administration. Surely, the meeting will give Trump another chance to suck up to Putin and chat about his re-election bid while completely ignoring Russia's 2016, 2018, and upcoming attacks on America's elections.
Gates declined to speculate on Trump's motivations for having such a "peculiar relationship with Putin" but noted that most of Trump's advisers had a slightly more clear-eyed view of Putin. "The interesting thing is everybody around the president actually has a much more realistic view of the Russians, and that includes up on the Hill," Gates said.
He also recommended returning the favor by creating some problems for Putin at home by informing the Russian people about "the magnitude of corruption of Putin."
IMAGE: President Barack Obama (2nd L) and Vice President Joe Biden (L), along with members of the national security team, receive an update on the mission against Osama bin Laden in the Situation Room of the White House, May 1, 2011. Also pictured are Secretary of State Hillary Clinton and Defense Secretary Robert Gates at right.  REUTERS/White House/Pete Souza/Handout