Former GOP Mega-Donor Spending Millions To Elect Democrats
@EricBoehlert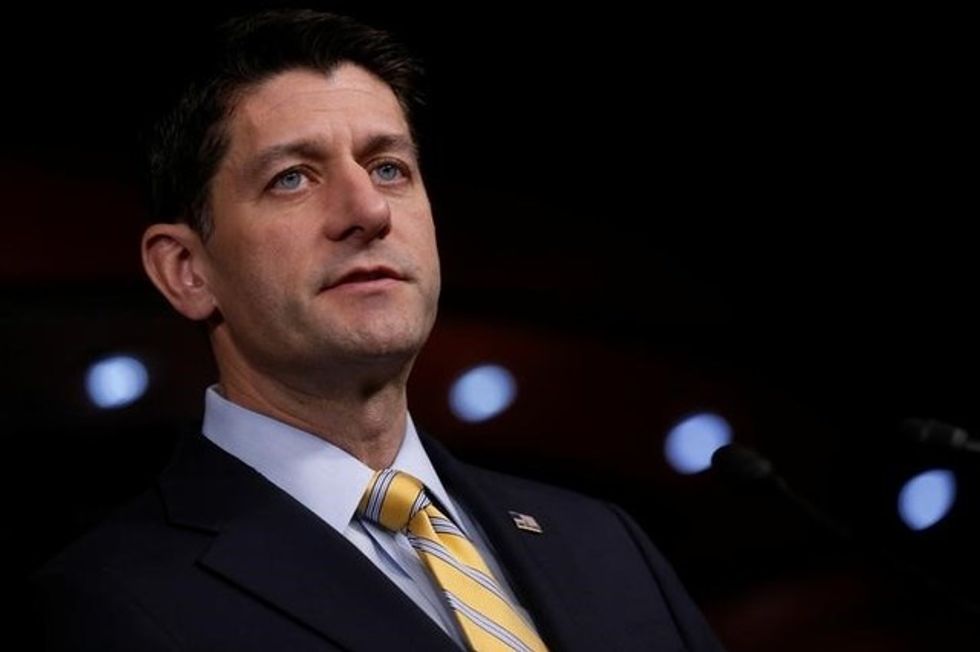 Reprinted with permission from Shareblue.
The Democratic Party's war chest is bursting as the midterm cycle unfolds.
One big reason why the party will have so much money on hand as it tries to flip the House and Senate is because a Boston billionaire donor has switched sides from Republican to Democratic.
Mega-donor Seth Klarman used to be one of the GOP's largest donors. During the Obama years, he ponied up $7 million for the party and its candidates. In 2016, he was the biggest GOP donor in New England, giving millions to the Republican National Committee as well as individuals like Sen. Marco Rubio and House Speaker Paul Ryan.
But now, alarmed by Trump's radical and dangerous presidency, Klarman has already donated "$1 million to the Senate Majority PAC and $2 million to the super PAC supporting House Democrats," according to the Washington Post.
Huge donations like that helped Senate Majority PAC, which is working to flip the Senate blue, collected $17 million in donations last month, and $94 million for the year, out-raising its GOP counterpart by $33 million this year.
Klarman, chief executive of the Boston-based hedge fund Baupost Group, vows to spend nearly $20 million this year to help Democrats. He's already given to nearly 150 candidates.
That overnight generosity "would place him squarely among the 2018 election's biggest donors to super PACs, alongside Democratic heavyweights like Tom Steyer and George Soros," the Post reports.
"We need to turn the House and Senate as a check on Donald Trump and his runaway presidency," he recently told the New York Times.
Klarman is hardly alone among major GOP donors who have turned on the party.
Earlier this year, mega-donor Al Hoffman Jr. bolted over the GOP's refusal to stand up the NRA in the wake of the school massacre in Parkland, Florida.
"I will not write another check unless they all support a ban on assault weapons," Hoffman wrote to GOP leaders. "Enough is enough!"
In May, former Exelon chair and multi-millionaire John Rowe threatened to withhold his donations from the GOP for its radical anti-immigration policies.
The big-money migration away from the GOP comes as the Democrats' chances of retaking both the House and the Senate continue to escalate.
Republicans hold a slim one-seat majority in the Senate and have to defend far fewer seats this cycle than Democrats do. Yet on Friday, the non-partisan Cook Political Report moved two more key Senate races in the Democrats' direction.
This comes as Republicans privately concede they've completely lost the campaign messaging war over its tax cut giveaway to the super rich.
Former Republican donors just might be switching over to the winning side.